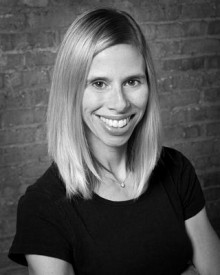 Introduction
Movement in the physical body is deeply connected to our mental and emotional well-being. Our bodies are designed to move, and by keeping them active, we do more than just increase our physical health, we actually increase the quality of our lives. That quality isn't just increased for today. Fitness is our personal insurance policy to protect a good quality of life for our futures. The choice is ours. Do we buy into the plan today, or do we pay for it tomorrow.
Education, Experience & Credentials
Indiana University, B.A., Journalism/English, 1993 Northeastern Illinois University, M.S., Exercise Science, 2000 Over 10 years experience in Personal Training NASM – CPT Yoga Alliance – RYT Moms In Motions – Pre/Post Natal Exercise Cooper Institute – Exercise and Aging CPR/AED
Certification
A.C.E., Prenatal/Post-Partum Exercise and Aging
Specialties
Meeting you where you are at, both physically and mentally. A successful program design not only takes into consideration end result. It is also important to look at where you are coming from. What is your past experience with exercise, what did you resonate with or reject? Perhaps we need to work around a previous injury. Ultimately, it is important to assess your life currently. What are your current time constraints and stresses, as well your fitness goals? I'm committed to guiding individuals through the process of making their health and fitness choices with a holistic approach. Staying mindful of your whole self will help keep you safe, motivated and successful in the mode of movement you choose.
Specialist Trainer
shaina@eaconline.com
Location: Evanston