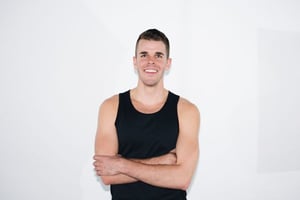 David graduated from the University of Illinois with degrees in Kinesiology and Advertising. He has taught group fitness for four years and is certified in Les Mills BODYPUMP, BODYCOMBAT, BODYJAM, and BODYATTACK, as well as Pound Fitness and Spinning.
As a piano player and music fanatic, he loves the fusion of exercise and movement with music that happens in group classes.
Aside from group exercise, he enjoys distance running and going to the movies.