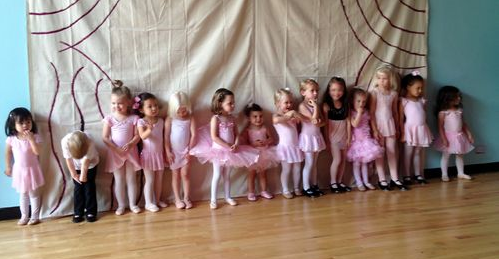 Our ballet program at LPAC Kids Club explores progression through three levels of ballet/tap instruction:
Pre-Ballet | This independent class explores social play, gross motor skills, and communication that will create base structure for future ballet moves. Your child will work on balance and coordination and experience exposure to beginner ballet terms, music, and positions. Must be 18 months.
Ballet I | This class is a basic introduction of ballet from terminology, stretching, music, attire and basic ballet steps. Instructors will coach children in their first plies and jetes while furthering each child's creative exploration, development, and socialization. Must be at least 2 years old to progress to this level.
Ballet II | Ballerinas at this level will continue building basic ballet positions while adding more structure, balance, and steps to further your child's technique. Children will develop a strong sense of the foundation and overall structure of ballet while building confidence through activities that promote self-expression. Must be at least 3 to progress to this level.
Ages: 18 months to 5 years.
Days and Times
February 28-April 9
$99/members ($16.50 per class)
$120/nonmembers ($20 per class)
Permitted one make-up
Tuesdays
Ballet – 3:00-3:45 - Rachel N

Wednesdays
Pre-Ballet – 10:00-10:30 - Maura N

Sundays
Pre-Ballet - 11:30-12:00 - Rachel N
Ballet - 12:00-12:45 - Rachel N
Classes will be held in Studio 1 at the main club. Register online!
Instructor Bios
Rachel Nadler: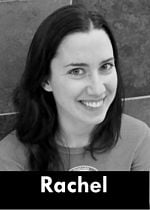 Ms. Rachel is so excited to tip-toe, twirl, and jump with her students this session. Hailing from Ann Arbor, Michigan, Rachel graduated magna cum laude from Western Michigan University in 2011 with her degree in dance. Since her move to Chicago, she has been teaching dance at 3 studios and dancing for different dance companies, including: Tapestry Dance Company, Chicago Verge Dance Theater and now J. Lindsay Brown Dance. In addition, Rachel shows her choreography around the city and also produces and curates a choreographers' showcase called Delve (now in its 5th year.) When she is not teaching or dancing, Rachel can be found at yoga or spin class, reading a good book, making espresso, or spending time with her family. She is looking forward to seeing familiar and new faces this session and teaching your little one how to dance!
Maura Naughton: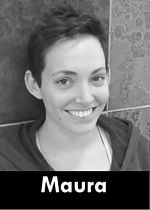 Maura studied Dance Performance at Illinois State University. She currently teaches, choreographs and performs professionally. Her experience working with little ones ranges from a preschool classroom teaching assistant, Kids Club employee, swim instructor, nanny and one of her favorite roles, as a dance instructor. Maura teaches dancers of all ages at various studios in the city, Evanston and north suburbs. She loves sharing her lifelong passion of movement with young dancers.