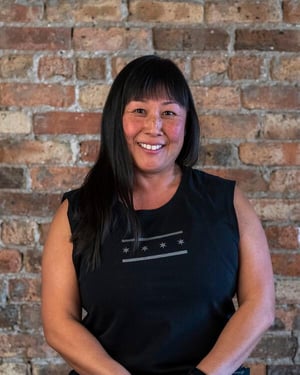 Introduction:
My main goal as a personal trainer is to make everyone comfortable in the gym. I guide my clients not only to meet their fitness needs, but to exceed them. I've been in the fitness industry since 1997 and everyday still feels like the first day. I love my job!!
Education, Experiences & Credentials:
UIC, University of Illinois at Chicago
Major: criminal justice. Minor: crime scene investigation; former nationally ranked tennis player.
Certification:
National Academy of Sports Medicine (NASM): Certified Personal Trainer (CPT), Weight Loss Specialist (WLS)
Specialties:
General Fitness (all levels), Fat Loss, Strength Training, Functional Training, Basic Nutrition Information, Competition Prep
Specialist Personal Trainer
Location: Bucktown
kescamilla@chicagoathleticclubs.com