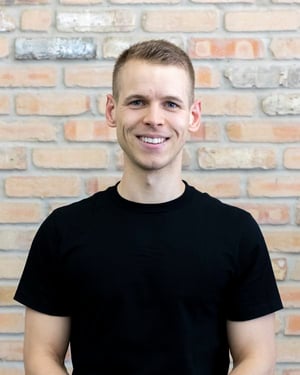 Introduction

Originally from Athens, Ga., Thomas moved to Chicago in 2015 to pursue a career in physical health and wellness. In 2019, Thomas graduated with honors from Malcolm X College and shortly thereafter earned his Physical Therapist Assistant license. His prior practice focused on orthopedic and sports injuries as well as post-operative rehabilitation for people of all ages.
As a trainer at Chicago Athletic Clubs, Thomas specializes in general strength and conditioning, functional training, calisthenics, and weight loss. The primary focus of his regimen promotes proper form, correct muscle engagement and active stability. Thomas' optimistic candor and consistent approach will introduce you to a unique yet fun fitness program!
In his free time, Thomas is a frequent wanderer of the Garfield Park Conservatory and enjoys making art in his studio. You can find him walking down Chicago Ave or under the neon lights of the Empty Bottle.
Certification
NASM CPT & LPTA
Specialties
Strength Training, Conditioning, Functional Training, Weight Loss, Circuit Training and High Intensity
Specialist Trainer
Location: Bucktown and Wicker Park