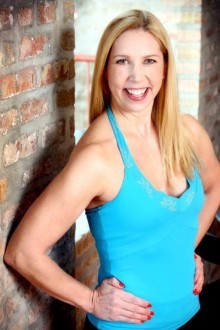 Heather Haneman is a professional dancer and group exercise instructor with 20 years of experience. She has danced with Gus Giordano Jazz Dance Chicago, Lyric Opera of Chicago and was the Chicago workshop presenter for New York City Ballet Workout.
Heather is AFAA certified in Group Exercise and Personal Training. She is the creator of Ballet Burn and co-creator of CAC Barre. In addition, she holds certifications in Johnny G Spinning, Healthy Mom's Perinatal Fitness, WaterART Fitness and AIR Aerial Yoga.
Heather began her fitness career at Evanston Athletic Club and is proud to teach at every Chicago Athletic Club location.