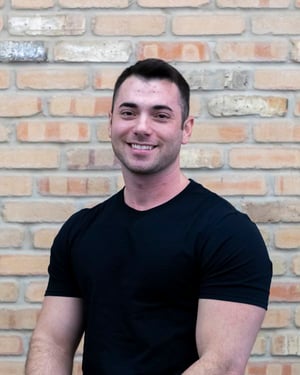 Introduction
From an early age, my passion for physique and fitness training has been inspired by the many renowned champions of humanity who have pushed their physical and mental boundaries beyond what was seen before. I believe fitness is an art form that can be expressed in many ways. Not only can a person develop their physical capabilities and enhance performance, but also they can cultivate characteristics such as confidence, commitment, self-discipline, and mental resilience. I want to be your guide along the journey of fitness, to help you to achieve the goals you set. Through our partnership, you will begin overcoming your mental and physical boundaries beyond what you though was possible by optimizing your movement patterns, gaining strength, and earning a leaner figure.
Certifications
PTAGlobal-Personal Fitness Trainer
Specialties
Physique training, Strength training, cardiovascular training, and functional movement screening and training.
Elite Trainer
neliopoulos@chicagoathleticclubs.com
Location: Wicker Park