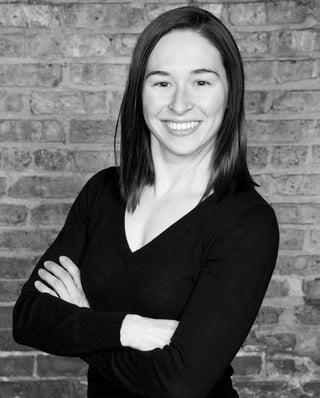 Introduction
Overcoming stereotypes and setbacks is what fuels me in my own fitness lifestyle; I hope to inspire the same progression in your routine. Coming from a background in theatre arts education, I believe dialogue is essential to effecting change in our lives—we must start from a place of self-awareness and learn where we want to go to inspire progression, we must invite movement to change our bodies. I am here to help transform that dialogue between your mind and your body.
I hope to debunk myths and misinformation that have plagued our approach to fitness. Knowledge is power, and it is my goal to educate and empower everyone I work with. I want to see more women in the weight room, I want to see more third-agers (folks ages 55 and up) confronting their limitations, I want to see more beginners trying new exercises. This is your body, you should own it.
Education and experience
Ithaca College, BA in Theatre Arts
Certifications
ACE, CPR/AED, RKC Hardstyle Kettlebell
Specialties
Strength and endurance training, powerlifting, bodybuilding, wedding dress preparation, program design, Kettlebells and weight training
Specialist Trainer
Location: Lincoln Square
Testimonials
"Nikki's mission is to empower her clients to feel strong and confident. This is especially true with women as she aims to eliminate the stigma for women lifting weights! It's easy to see that she's passionate and knowledgeable in strength training if you've ever watched or listened to her. She has an ability to clearly demonstrate proper form and explain the what, when, how and why of an exercise or program. I've learned so much from her! She regularly checks in with me regarding my chronic joint problems, assuring I can modify and avoid certain movements as necessary and still meet my fitness goals. She instantly earned my trust because she respects my knowledge of my injuries and was able to design a challenging workout without harming my joints. Training with Nikki is so much more than getting a great workout. I can rely on her to support and motivate me to meet my potential throughout the process." -Sarah
"I first started training with Nikki during the second incarnation of #girlswholift and continued for multiple iterations of #gwl 2.0. Along the way, my husband and I started training 2-on-1 with her, and I've gotten a few 1-on-1 sessions in as well. Nikki is a trainer who practices what she preaches. The exercises she trains us on are lifts and moves she does in her own personal fitness routine, which increases my respect for her training methods. We truly enjoy our sessions with Nikki—they double as time spent hanging out with a person who has become a friend, but the primary purpose is never lost. We work out hard, and our continuously progressing strength and fitness is the proof.
At gyms, women often feel like they are relegated to cardio machines or light dumbbells to try and tone-up and lose weight. We "aren't supposed to" build strength. I have found myself in the past viewing weight training as a side act to the main event that was the treadmill or elliptical. But Nikki's instruction and guidance has shown me that dedicating an entire workout to weight lifting isn't solely for the guys. It's actually an effective use of my gym time. I am not intimidated when I walk into the free-weight section and find myself the lone female because I'm confident in my form and strength. I am proud of my body and what it can do, and training with Nikki has contributed greatly to that positive outlook." -Kate