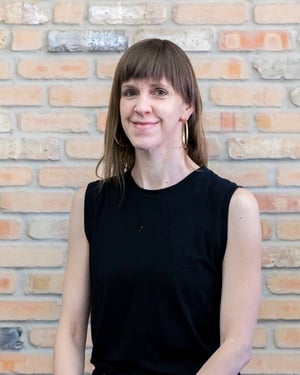 Jyl Fehrenkamp began practicing yoga in 2001 as a supplement to her dance training and soon found herself spending less time at the ballet barre and more time on her yoga mat. She completed her first teacher training with Yogaview and began teaching in 2007.

Approaching the idea of balance as a moving target, Jyl encourages participants to practice at their own pace. Her yoga classes include mindful movement sequences, a smooth soundtrack, plenty of audible exhales and lots of luxury upgrades for the spine and hamstrings. Jyl is grateful to be part of the fitness community at the Chicago Athletic Clubs and has completed CAC trainings in Barre, Ballet Burn and Yoga Sculpt.

Jyl's performance work has been seen in a variety of Chicago nightclubs and theaters over the past 20 years, and she also works as the Program Coordinator for the Dance Presenting Series at Columbia College Chicago (where she has also taught yoga for over a decade).