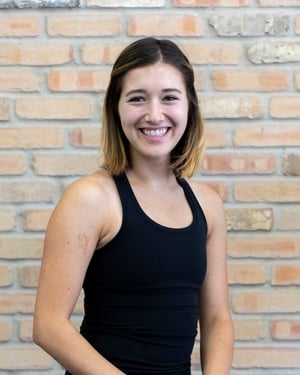 Introduction
I find enjoyment in helping others find the training program that is perfect for them. Whether that is circuit training, HIIT, strength. etc. I believe there is a program out there for everyone to find success and enjoyment in. I've spent my life dancing and performing on stage, and through that I have gained a greater understanding and appreciation for growth in physical and mental well being. Training is so much more than reaching that number. It can truly change the way you think and feel on a day to day basis, and I find that far more sustainable than anything else.
Education
BFA in Musical Theatre from Millikin University
Certifications
NASM-CPT, CPR American Heart association
Specialties
HIIT, Circuit Training, Strength Training, Weight Loss Training, General Health Training.
Expert Trainer
hbanks@chicagoathleticclubs.com
Location: LPAC