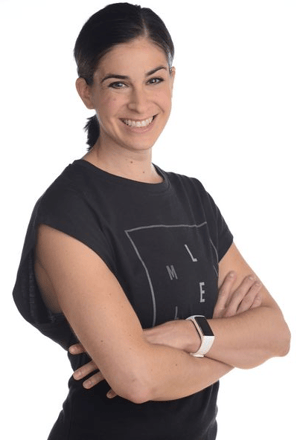 As a former college athlete who was used to training on the floor, Dayna was reluctant to try group fitness until 2007 when her father encouraged her to take a BODYPUMP class. That one class gave her a sense of challenge, community, and fun that managed to start her on a journey that would change her life and the lives of many around her.

Dayna is now a passionate Les Mills BODYPUMP, BODYCOMBAT, and CXWORX instructor. She is US National Trainer for BODYCOMBAT. She holds additional certifications in AFAA® Personal Training and ACE® Group Fitness.

Outside of the gym, Dayna is a Physical Medicine and Rehabilitation doctor. Her ultimate goal is to combine her love of fitness and medicine to keep people moving, sweating, and smiling. She is excited to see you in class, where she hopes to help others fall in love with fitness just as that first BODYPUMP class did for her!