For the absolute beginner, practicing yoga can seem pretty intimidating. In any given class you may see people in handstands, complicated balancing poses, bending in remarkable ways or possibly just sitting in stillness. With so many different styles of yoga to choose from, such strange sounding names for the movements and postures and such a wide range of skill levels in each class, walking into your very first class may feel impossibly challenging.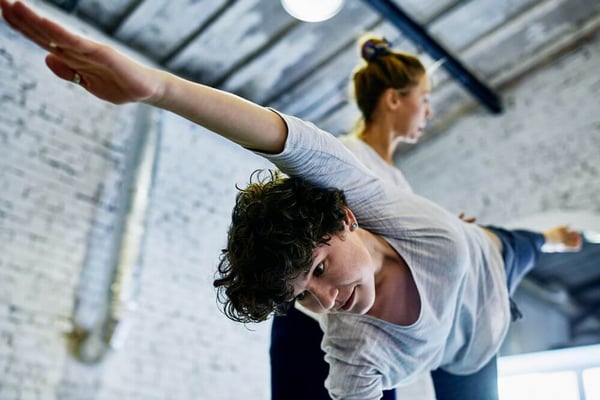 The good news is, Yoga for the Absolute Beginner class makes it easy for the aspiring yogi to feel safe, welcome and confident stepping into a yoga class for the very first time. Yoga need not be so serious. Yoga is all about you, and this pop-up class is for the complete, brand new and total beginner – to help you feel comfortable on the mat and to give you a little taste of what Yoga Asana (the physical practice of yoga) is all about. Try the pop-up class, smile and have fun.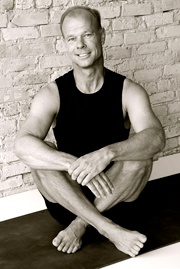 This particular pop-up class is being taught by Ken Cox, a yoga veteran and CAC yoga instructor of many years. His style of teaching is approachable and communicative, his aim to make the practice of yoga accessible to anyone and everyone. The goal of this class is to demystify yoga, so come with questions and feel comfortable asking Ken anything!
This pop-up may be a one-time event, but there are plenty of opportunities for those interested in starting a yoga practice to take that first leap. A great way is to talk to your instructor about what to expect from your first class. Taking just a few minutes before class begins to ask a question or two and get to know your teacher can go miles towards increasing your comfort and confidence in class. Also, it's important to remember that the practice of yoga is never the same for everyone, and changes from day to day. No matter your level, in yoga class your focus is on what your body needs, respecting your limits and challenging yourself when you are ready. Part of the mind-body component of the practice is learning to be in the moment and knowing that your body and self are constantly evolving.
The bottom line, if you are interested in getting started with yoga and making it a part of your weekly workout, it is easier than you think. Just come to any class with an open mind, a little patience - and breathe! Yoga should be fun, so come have some fun!
Yoga for the Absolute Beginner is a Pop-Up class happening at the Lincoln Park Athletic Club on Sunday, February 29th from 2:30pm-3:30pm. This pop-up class is free for Chicago Athletic Club members. For more yoga classes at CAC or other yoga classes taught by Ken, be sure to visit the CAC schedules page.