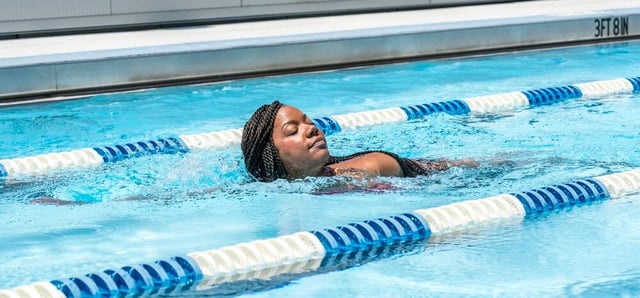 Swimming is a full body exercise. Every muscle is being activated while swimming because of the way our body moves and floats in the water. The use of all these muscles requires more effort from your heart and lungs to supply oxygen throughout your body. This burns calories, strengthens your heart and lungs, and provides an excellent form of cardiovascular excercise. Swimming for 30 minutes can be a great recovery from a hard land workout, or extend that to an hour and it can be its own workout.
Just getting started? Want to make key improvements?
Check out our April Private Swim Special, 3 sessions for $99!
Learning to swim is possible through CAC's private lessons or our adult lesson programs at the various clubs. Our instructors will work on confidence and fundamentals of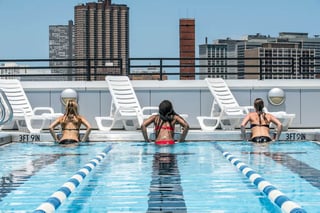 freestyle and backstroke. Lap swim is free and available whenever a class is not present. Use this time to practice skills you have learned in classes. Swim Training is about learning how to follow a structured work out designed by the instructor. These are similar to Master's swimming but aren't focused on the competition style of swimming. Master's swimming is focused on swimming as a sport. Starts, turns, and a more competitive practices offer a more intense workout for the athlete.
Can swimming help you lose weight? The answer is yes, but like most exercises, it's best to have a routine and set schedule in which you come in a couple of times a week. It doesn't have to be just swimming either! Mix it in to your work out schedule to offer a new variety of work out to your week.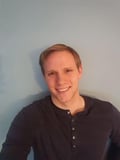 Alex Card is head coach of CAC's Triathlon Club. He has been a competitive swimmer for 10 years and a coach for 6. He has coached all ages and ability levels from 3-63 and novice to elite in swimming and triathlon training.
Learn to swim in the month of April with 3 private swim lessons for $99!