There are two opposing views of Valentine's Day in our culture - it seems that people either absolutely love the day… or absolutely hate it. In my experience, this divide is because people see Valentine's Day as either the day you publicly declare your deepest feelings to your one true love, or as a completely made-up "Hallmark" holiday whose only purpose is to increase revenue for chocolate companies and flower shops.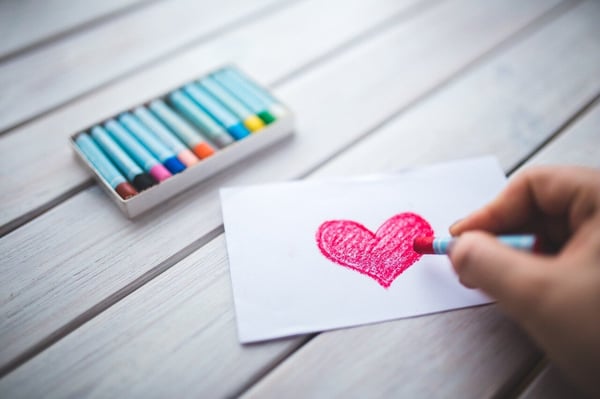 Professionally-speaking, I like to offer people I work with a different way of thinking about Valentine's Day. Rather than focusing solely on declaring your love in romantic relationships, I encourage people to use the day to honor all relationships types (even the relationship they have with themselves). I like to think of it as "re-purposing" the holiday to enhance its meaning and "spread the love" around.
Let's be honest… no matter how well-intentioned you are, you probably have room to show more gratitude and appreciation for the special people in your life. By special, I don't just mean your SO… I'm talking about your friends, neighbors, co-workers, parents, even yourself. So why not take advantage of Valentine's Day this year to remind yourself and those you love just how special they are?
Here are some fun ways you can re-purpose Valentine's Day and share your love with everyone this year, with a few special tips to include working out in the plans …
Show Love to Your Friends
Ever heard of Gal-entine's Day? I'm not sure what the male-equivalent is, but the essence is still the same. It's using Valentine's Day as an excuse to celebrate your friendships. Get a group of your girlfriends (or guy friends) together and have some fun.
V-Day Workout Tip: Try one of the dance fitness classes at CAC with a group of your friends, then head out for cocktails and tapas.
Show Love to Your Co-Workers
Valentine's Day can mean free rein for c-h-o-c-o-l-a-t-e (yum!). Spark the co-worker love in the office by bringing in some delicious desserts. You can even re-create the fun of elementary school and give a little goody bag to everyone on your team with some chocolate candies and a team workout shirt!.
V-Day Workout Tip: The day after Valentine's Day is known as Chocolate Sale Day (okay, I'm making that part up, but it's true). Create a workout challenge with CAC's small group training program for the week after Valentine's Day and use a yummy box of gourmet chocolates (that you got on sale) as the big reward (that's what the team workout shirts are for).
Show Love to Your Neighbors
Neighbors can be important people in our lives. Who else brings the mail in when you're out of town or comes to the rescue when you've run out of coffee in the morning? Though you might not think of your neighbors as friends per se, they probably deserve some love this Valentine's Day. Why not make the effort to say thank you with a special gesture?
V-Day Workout Tip: Maybe your neighbor isn't a member of CAC, so why not introduce them? Invite them to join you for a workout and give them a gift card they can put toward a membership.
Show Love to Your Mom or Dad
Parents do so much for us, even when we're adults. Sure, they expect something from you for birthdays, Christmas, or Hanukkah. Valentine's Day is a great chance to catch them by surprise. Give them a special gift from the heart just for loving you all these years.
V-Day Workout Tip: CAC has some great wellness activities. Give mom or dad a massage, nutrition coaching, or even some physical therapy (note: massages are available to members and non-members alike)!
Show Love to Yourself
Whether you're in a relationship or not, Valentine's Day is the perfect day to show a little extra TLC to yourself. Treat yourself to your favorite lunch, head to the gym for your favorite workout, and splurge on your way home and buy your favorite flowers. You work so hard everyday, when was the last time you gave yourself a gift?
V-Day Workout Tip: Create a special playlist of your favorite songs and take it to the gym with you for your Valentine's Day workout. Then take some extra time to relax in the sauna or soak your muscles in the jacuzzi.
It's Up to You
Whether you're living your best life or if you're going through a bit of a hard time right now, I encourage you to take matters into your own hand when it comes to celebrating this holiday. Embrace the power you have in your life and do whatever makes you happy. And remember… no matter what you choose to do this Valentine's Day, it's just one day and you can make the day as special (or not) as you want.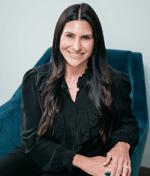 Nicolle Osequeda is a Licensed Marriage and Family Therapist, Certified Daring Way Facilitator, and a member of the Financial Therapy Association, which supports the integration of cognitive, emotional, and behavioral aspects that influence financial well-being. She is the Founder and Director of Lincoln Park Therapy Group, Chicago's premiere group therapy practice with offices in Lincoln Park and East Lakeview.