Chicago is a beautiful, worldly city renowned for its vibrant culinary scene, where food enthusiasts can find a plethora of dining options to satisfy their cravings. Amidst the abundance of delicious yet indulgent fare, health-conscious eaters often find themselves seeking flavorful restaurants that provide numerous healthy options.
In this article, we'll take a bite out of the Windy City's food landscape to discover 13 of the healthiest restaurants in Chicago from innovative, plant-based menus to locally sourced ingredients and family-owned eateries, read on to explore our list of some of the best healthy restaurants in Chicago:
Amitabul
With a focus on Korean-inspired vegan cuisine, Amitabul offers a range of flavor-packed dishes crafted with wholesome ingredients. From nutritious soups and salads to delicious vegan sushi rolls, diners can gleefully indulge in a wonderful culinary experience that promotes wellness in addition to gastronomic satisfaction.
Located: 6207 N Milwaukee Ave Chicago, IL 60646

Hours: Wed.-Sun. lunch from 12 p.m. to 3 p.m. and dinner from 4 p.m. to 9 p.m.

Our favorite dishes: Mandoo Vegan Dumplings, Jade Maki Sushi, and the Heavenly Tofu Bi Bim Bop
Left Coast
For fresh ingredients and memorable, hand-crafted dishes, Left Coast really may be the best coast. Left Coast aims to bring healthy food to hungry people. Whether you want breakfast, lunch, dinner, or some of the finest smoothies on either side of the Chicago River, Left Coast is your best bet! There are several kid-friendly options available as well.
Located: Lincoln Park and The Loop

Hours: M-F 7 a.m. to 9 p.m., Sat.-Sun. 8 a.m. to 9 p.m.

Our favorite dishes: Harvest Squash Bisque, California Love wrap, and the Left Coast Açaí Bowl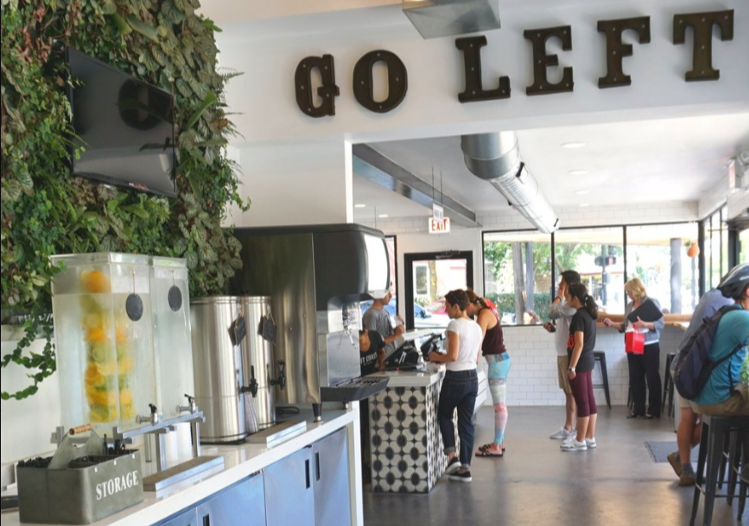 Image credit: Left Coast Food + Juice
True Food Kitchen
Food with a side of philosophy isn't everyone's cup of tea, but True Food Kitchen really takes nutrition and great flavors seriously. By using fresh, nutritious ingredients in new and exciting ways, they have created a diverse and delicious menu with numerous healthy options for eaters from all walks of life.
Located: 1 W. Erie Street, Chicago, IL 60654

Hours: M-T 11 a.m. to 9 p.m., Friday 11 a.m. to 10 p.m., Saturday 10 a.m. to 10 p.m., Sunday 10 a.m. to 9 p.m.

Our favorite dishes: Edamame Dumplings, Kimchi Fried Rice Bowl, and the Green Goddess Smoothie
Mirai Sushi
Mirai Sushi Restaurant Group can trace its roots back to 1999, before the turn of the millennium, and since then, they've been thriving amid Chicago's robust and flavorful restaurant scene. Not only is the food delicious, but there are several vegetarian and low-carb options on the menu, too.
Available for dine-in, carry-out, delivery, and even catering – there are numerous ways you can enjoy some of the finest Japanese cuisines in Illinois.
Located: Wicker Park and Gold Coast

Hours: T-Sat. 5 p.m. to 9 p.m., Closed Sunday and Monday (may vary slightly at different locations)

Our favorite dishes: Chef's Nigiri Trio, Shrimp Togarashi, and the Spicy Lettuce Wraps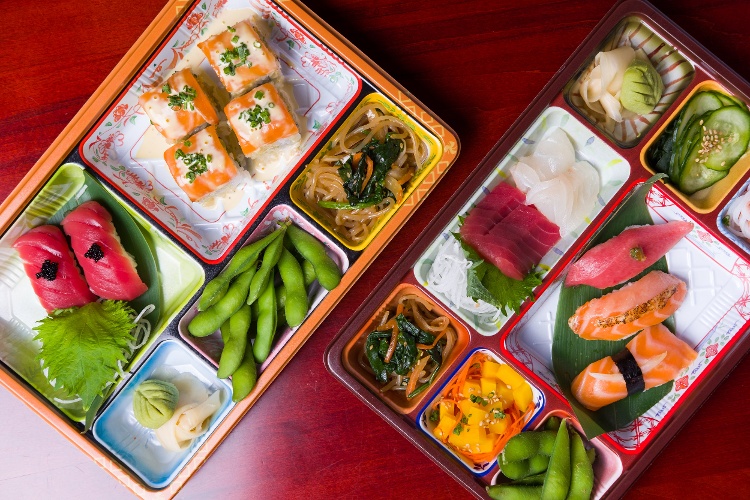 Image Credit: Mirai Sushi

Sultan's Market
As a beloved dining destination renowned for its healthy menu options, Sultan's Market's handful of locations throughout Chicago specializes in Middle Eastern cuisine. This vibrant eatery provides numerous nutritious and flavorful dishes – from fresh salads and hummus to grilled kebabs and vegetarian options.
Located: Lincoln Park, Logan Square, Wicker Park

Hours: Mon.-Sat. From 10 a.m. to 10 p.m., Sunday 10 a.m. to 9 p.m.

Our favorite dishes: Baked Spinach Pie, Tabuli, and the Falafel Sandwich
Loving Heart Vegan Café
As its name implies, Loving Heart is 100% vegan and approximately 80% of its ingredients are USDA-certified organic. The cafe atmosphere is quaint and cozy, and patrons can also enjoy takeout and delivery options.
The menu is packed with vibrant, fresh dishes and healthy smoothies and beverages. With bowls, wraps, and burgers – there's a little something everyone can enjoy.
Located: 838 W Montrose Ave Chicago, Illinois 60613

Hours: M-F 11:30 a.m. to 8 p.m., Sat. 11 a.m. to 8 pm., Closed Sunday

Our favorite dishes: Buddha Bowl, Sunny Roll, and the ChiaBlue smoothie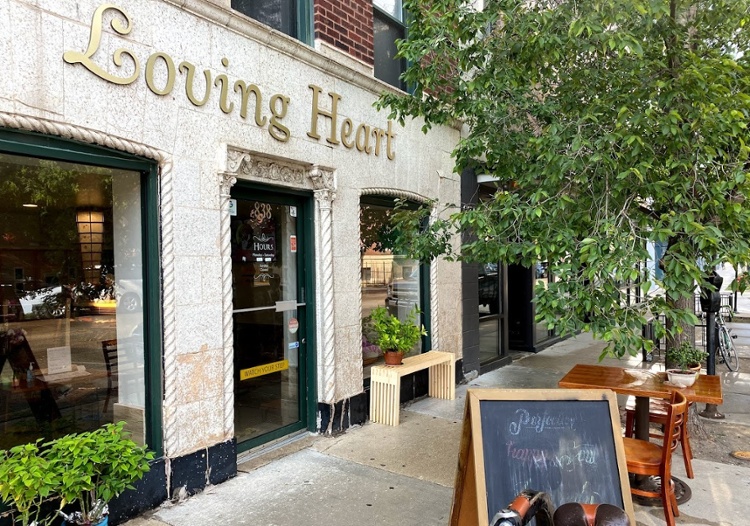 Image Credit: Loving Heart Café
LYFE Kitchen
Committed to promoting a balanced and sustainable lifestyle, LYFE Kitchen crafts flavorful dishes using locally sourced ingredients. As a popular go-to for many Chicagoans, regulars enjoy vibrant salads, filling grain bowls, nourishing wraps, and numerous other plant-based options.
Located: 270 E Ontario St, Chicago, IL 60611

Hours: M-F 8 a.m. to 8:30 p.m., Sat.-Sun. 8 a.m. to 8 p.m.

Our favorite dishes: Keto Scramble, Quinoa Crunch Bowl, and the Mahi Mahi Tacos
Healthy Substance
This establishment's mission is to save animals by making delicious, affordable plant-based dishes that honor traditional, authentic Mexican cuisine. Healthy Substance offers a diverse menu of nutritious options that cater to various dietary preferences, ensuring a satisfying and guilt-free dining experience for every guest.
Located: 6852 W. Archer Ave Chicago, IL 60638

Hours: Mon.-Sat. 11:30 a.m. to 8 p.m., Sunday 11:30 a.m. to 6 p.m.

Our favorite dishes: Bean and Cheese Quesadilla, Vegan Al Pastor Tacos, and the Supreme Nachos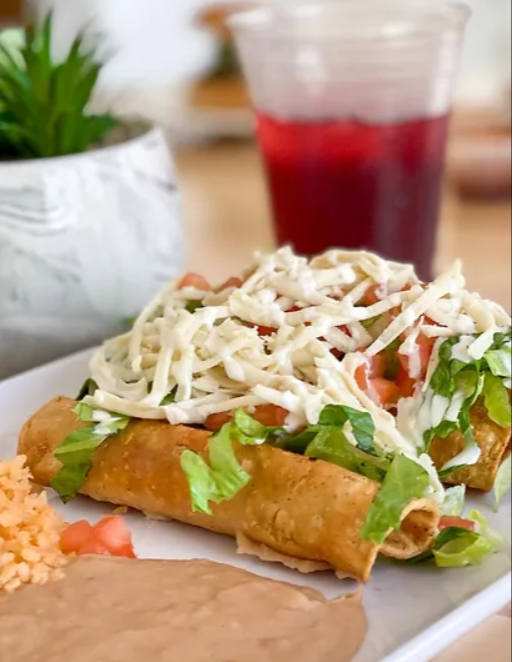 Image Credit: Healthy Substance


Chicago Diner
With their slogan – "Meat Free Since '83" – and a menu full of plant-based, vegetarian comfort foods, Chicago Diner provides a traditional diner-style experience with health-conscious soulfulness. Diners can also enjoy a rotating menu with seasonal specials and a delicious variety of desserts as well.
Located: Logan Square and Lakeview

Hours: M-F 11 a.m. to 10 p.m., Saturday 10 a.m. to 10 p.m., Sunday 10 a.m. to 9 p.m.

Our favorite dishes: Chicken Shawarma Plate, Enchiladas al Gusto, and their Lavender Lemonade Craft Soda
3 Arts Club Cafe
With an amazing atmosphere, impeccable service, and some of the best-tasting and nutritious food Chicago has to offer, 3 Arts Club Cafe is a real gem on our list. While dining in the historic, 70,000-square-foot Three Arts Club, hungry diners can expect a delightful and memorable culinary experience that goes far beyond a regular, healthy meal.
Located: 1300 N Dearborn Pkwy, Chicago, IL 60610

Hours: Mon.-Sat. 10 a.m. to 9 p.m., Sunday 10 a.m. to 7 p.m.

Our favorite dishes: Broiled Salmon, Crispy Artichokes, and the RH Burger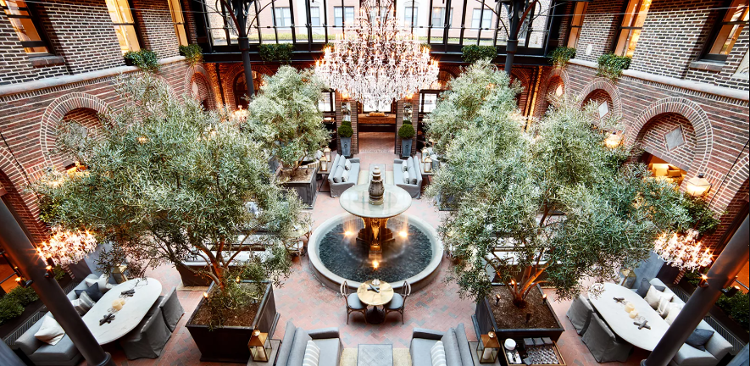 Image Credit: RH Chicago
Cumin
Serving contemporary Nepalese and Indian cuisine, Cumin is located near the epicenter of Chicago's Wicker Park neighborhood and offers dine-in, take-out, delivery, and catering services. If you're in search of healthy and flavor-rich dishes, definitely consider giving Cumin a try.
Located: 1414 N Milwaukee Ave Chicago, IL 60622

Hours: M-F 11:30 a.m. to 2:30 p.m., 4:30 p.m. to 10 p.m., Sat.-Sun. 11:30 a.m. to 3 p.m., 4:30 p.m. to 10 p.m.

Our favorite dishes: Chicken Chhoela, Vegetable Samosas, and the Malai Kofta
Ēma
With Mediterranean-inspired dishes bursting with seasonal vegetables and luxuriant flavors to spreads and numerous seafood options, Ēma provides diners with a truly satisfying and nourishing experience.
Whether you're a devoted fan of Mediterranean cuisine or simply seeking a delightful dining experience, Ēma's commitment to using fresh ingredients, creating bold flavors, and plating nourishing dishes ensures that every visit is a joyful experience that both satisfies and nourishes the palate.
Located: 74 W Illinois St Chicago, IL 60654

Hours: Sat.-Sun. 11 a.m. to 3 p.m. (Brunch), M-F 11 a.m. to 3 p.m. (Lunch), M-Thur. 3 p.m. to 10 p.m., Fri.-Sat. 3 p.m. to 11 p.m., Sunday 3 p.m. to 9 p.m. (Dinner)

Our favorite dishes: Charred Eggplant, Crispy Skin Seabass, and the Grilled Halloumi Kebab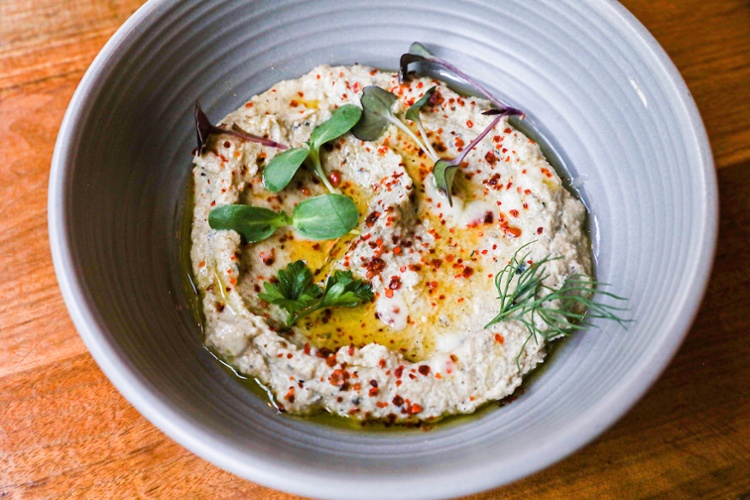 Image Credit: Ēma Chicago
PLANTA Queen
Specializing in plant-based cuisine, PLANTA Queen offers a wide array of healthy, flavorful dishes. From mouthwatering sushi rolls made with creative, plant-based ingredients to hearty grain bowls and decadent desserts, this restaurant showcases the many possibilities for vegan and vegetarian dining.
And with their commitment to sustainability and mindfully incorporating healthy ingredients, diners can indulge in guilt-free and nutrient-rich meals that celebrate the power of plant-based eating.
Located: 413 N Clark St, Chicago, IL 60654

Hours: M-Thur. 11:30 a.m. to 10 p.m., Friday 11:30 a.m. to 11 p.m., Saturday 11 a.m. to 11 p.m., Sunday 11 a.m. to 10 p.m.

Our favorite dishes: Crispy Gyoza, Thai Lettuce Wraps, and Lee's Chopped Salad
Where to Work Out After a Healthy Meal
In a city known for its deep-dish pizzas with decadent cheese pulls and other hearty comfort foods, there are still numerous healthy options from which to choose. These establishments have embraced a fresh approach to culinary excellence, championing wholesome, healthy ingredients, worldly cooking methods, and flavors that enliven the taste buds.
Eating healthy is only half the battle! If you want to stay (or get into) shape, you need to incorporate a regular exercise routine into your week. The best way to do that is to find a Chicago Athletic Club location near you and join! One membership gets you access to seven locations and numerous amenities like the following:
Check us out and stay healthy!