This Saturday is your opportunity to help those in need just by doing something you already rock at - working out with CAC! We are so fortunate to be able to partner with Les Mills and UNICEF to provide this awesome Workout for Water Fundraising event this Saturday from 9:30 to 11:00am in our new West Loop Studio 1, but what is it really all about? Simple: water.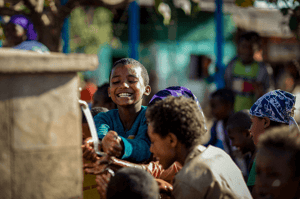 Conceptually we know that life experiences across the globe differ dramatically from ours here in Chicago. It's hard for us to imagine having to walk four hours just to fill up your drink bottle, but that's the reality for thousands of children in East Africa.
Chicago Athletic Clubs is running this Workout for Water event as part of a global fundraising drive to support UNICEF's work to complete the Lega and Yelam Gej multi-village solar-powered water systems in the Amhara Region of Ethiopia.
With you, we are joining thousands of clubs around the world to run launch events for new Les Mills workouts. All of the money raised will go directly to UNICEF. Chicago Athletic Clubs event will run on 10/12/2019. We are inviting members and non-members alike to participate or donate to help reach our fundraising goal, These funds will directly impact the well being of Ethiopians' daily lives. We encourage you to invite friends and family along to experience the Workout for Water events. This fun and sweaty 90 minute workout will incorporate BodyPump, BodyAttack, and BodyCombat segments. The full workout will be inspired by LesMills signature fast paced and motivating music mix. Each section will highlight 2-3 of your favorite CAC instructors in our brand new giant West Loop Studio 1. We'll bring the party with specialty lighting, LesMills swag and post workout smoothies from Protein Bar and other refreshments.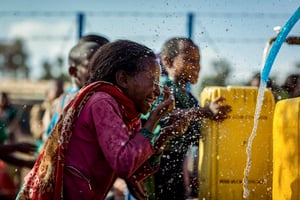 "We just want everyone in our community to work out and fundraise with us," says Group Fitness Director Sarah Ruhl. "It's an opportunity for people of all fitness levels to come along, enjoy a new group fitness workout set to fresh music and get that special buzz you only get from helping others. It's going to be a special day."
UNICEF New Zealand Executive Director Vivien Maidaborn says the solar powered water systems in Ethiopia will give thousands of children access to clean, safe and sustainable water that can help them to grow up healthy and strong, safe from water-borne diseases.
To register for our Workout for Water event or donate to the cause, click here. We can't wait to see you there!