Fitness classes are a great alternative or supplement to an individual workout routine. They can provide that added motivation of having an instructor leading you through the moves, and inject an extra boost of energy from a room full of people working towards the same goal. They also create accountability by requiring you to be at the gym at a specific time and ensure that you are working out for a set amount of time, which is super valuable on those days that you're just not quite feeling it. However, the best benefit to adding classes to your training regimen is the variety and versatility that they offer. They get you working different muscle groups than you normally might, or challenge your coordination or concentration in a way that you otherwise wouldn't be challenged. Adding something new to your routine is the fastest way to improving things you already do well - and keeping you happy, healthy and feeling good! Below are three of our favorite unique classes to mix up your training. Try them all - you won't be disappointed!
Get a routine that works for you!
Check out our

Slim, Trim & Tone Workout

to get you on the right track.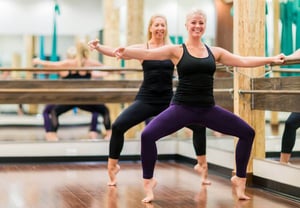 1. Ballet Burn
A Chicago Athletic Clubs original! Ballet Burn is a results driven fitness class utilizing hand weights and ballet based movement to create lean lines and improve flexibility and posture. A combination of barre work, floor work, and strength moves that will get you gracefully toned and sweating soundly. No dance experience required!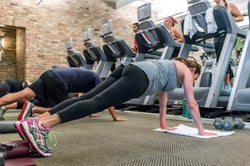 2. Tread & Shred
This is not your run-of-the-mill treadmill class. Take your workout to the next level with this total body, high intensity combo of treadmill intervals and strength training. Walk, run, climb, strengthen and leave fitter, faster and feeling great. This class gets your heart pumping and your muscles working - all of them. Best part, you don't need to be a runner to participate! The workout can be modified for all levels.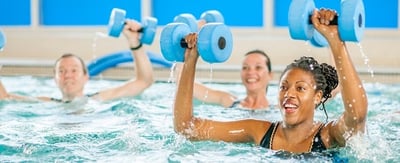 3. Water Workout HIIT
That's right! The poolis the place to be for a high energy, fat burning alternative workout to your basic routine. Don't be fooled by the fun of it - this High Intensity Interval Training in the pool builds endurance and strength using the natural resistance properties of the water plus aqua equipment. Tabata and plyometric drills challenge speed, power and strength while increasing performance, flexibility and agility. The added benefit of a water workout is the decreased impact on joints, making this an ideal recovery day workout, or alternative workout if you need to take it easy after an injury. All fitness levels are welcome to this All-Club-Access class.
At Chicago Athletic Clubswe take pride in offering the best selection of group fitness classes and teachers in the city of Chicago, with hundreds of classes at all times of the day that our members get to take advantage of. But wherever you work out, don't underestimate the power of classes to amp up your gym time and pump you up!