Embarking on your fitness journey is an exciting time for many. Many Chicago residents get stuck when deciding between a home gym vs. gym membership to get in shape. While both options undoubtedly have benefits, there are many ways that you'll benefit from a gym membership that you can't access with a home gym.
But what are the specific pros and cons of home gyms and gym memberships, and how do you know which option is best? We've compiled everything you should know about having a home gym vs. gym membership to make your decision easy. Let's dive in!
What is a Home Gym?
Home gyms are just what they sound like, gyms where you can work out at home, typically with less room to exercise and less extensive equipment. People commonly set up a home gym with exercise equipment like treadmills, ellipticals, resistance bands, weight-lifting benches, and other items in a standard gym. While it's smaller, home gyms are beneficial for many people looking to exercise conveniently.
However, one disadvantage of home gyms is your lack of social interaction. While this might not seem bad initially, there is much evidence that working out in a crowd is more effective than working out on your own. Working with a group motivates you to pursue your fitness journey and make a difference.
One study found that 95 percent of people who joined a weight loss program with their friends finished the program compared to a 76 percent completion rate for those who did the program alone.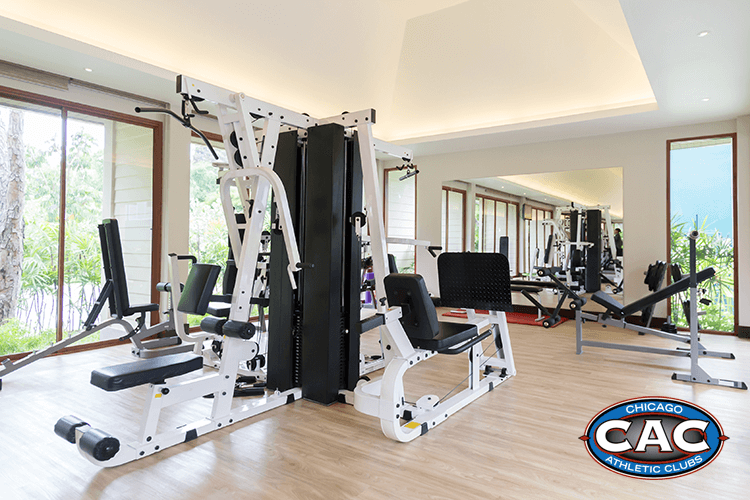 Why Do Some People Think Home Gyms Are Better?
Despite the limitations of some home gyms, many people believe that home gyms are preferable to a gym membership. Before you create a home gym, it's essential to understand why some people choose this option, along with the potential downsides if you pursue this option.
Among the reasons why some people think home gyms are preferable to gym memberships include the following:
No monthly membership: some people prefer a home gym because there are no monthly membership fees. While this is true, remember the cost of purchasing brand-new gym equipment compared to monthly membership costs. If you want your home gym to be as equipped as your nearest gym, you'll likely spend more long-term rather than saving money.





No 24/7 access: another reason you might prefer a home gym is the 24/7 access it gives you. However, unlimited access doesn't necessarily mean you'll use your gym more often, only that you'll have the option to. Combined with your typical schedule, whether or not you have 24/7 access might be irrelevant.



The Cons of Home Gyms
Home gyms have many disadvantages, especially compared to commercial gyms like Chicago Athletic Clubs. Below is a breakdown of what cons you'll encounter if you choose a home gym location:
Equipment Cost: A home gym will incur hefty costs for each piece of equipment you purchase, easily exceeding $10,000 for a well-equipped home gym





Since there's no membership to cancel, you won't be able to protect yourself against spending too much money if you don't get enough use out of your gym. If you only work out once or twice a week, it can take years to "break-even" with the cost of the equipment.





Lack of Amenities: Even with the significant price of purchasing home equipment like cardio machines, you still won't have access to all the amenities you want with a home gym. For instance, home gyms don't have an athletic swimming pool, personal trainer, and other advanced workout equipment, unless you're a millionaire!





Not Enough Space: Exercise equipment takes up a lot of space, and you might not have enough room to comfortably exercise at your home gym. While some people prefer to create a garage gym for additional space, these gyms are subject to severe temperature fluctuations depending on the season, making them unsuitable overall.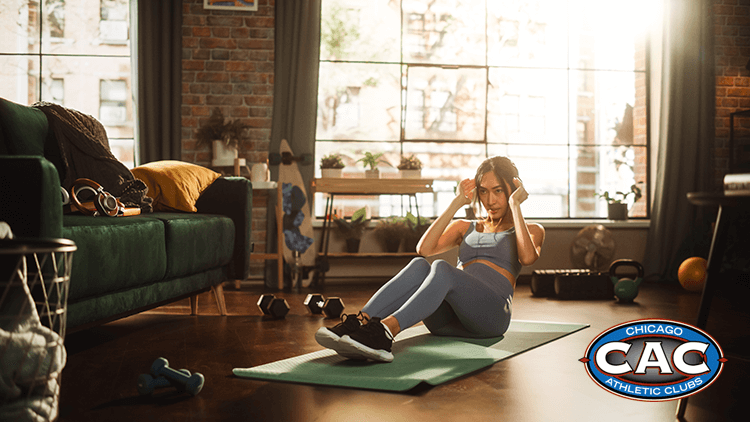 The Pros of Gym Memberships
A gym membership offers various benefits to its members, and you can ensure that your exercise journey is successful when you sign up with the right gym. While there are too many pros to mention, we've listed some of the top advantages you can access with your membership.
1. Amenities: A gym membership gives you access to amenities that a home gym cannot provide. A commercial gym has everything you need to get a thorough workout, including swimming pools, advanced cardio machines, free weights, and a rigorous squat rack to take your workout to the next level.


2. Multiple Locations:

Many commercial gyms have multiple locations, making accessing the gym near your home easy. For instance, Chicago Athletic Clubs has numerous
locations across Chicago
to help you master your fitness journey.
3. Expert Guidance:

As you start your fitness journey, having guidance from a personal trainer is a massive motivator. Your
personal trainer
can give you crucial advice to navigate your fitness experience effortlessly.
4. Social Interaction and Motivation:
Working out with a partner
or group can make your fitness journey successful. Social interaction at a commercial gym ensures you stay motivated and don't give up when things seem too tiring. Working out with others will
reduce stress and improve your quality of life
at a much higher level than solo exercising.
What's Better for Chicago Residents?
The cost of an effective home gym is typically too expensive or impractical for Chicago residents. Given that apartments are the most common form of rental housing in Chicago, most residents don't have the space to add multiple pieces of home gym equipment. This limited size makes it impossible to have an effective gym that provides an invigorating workout.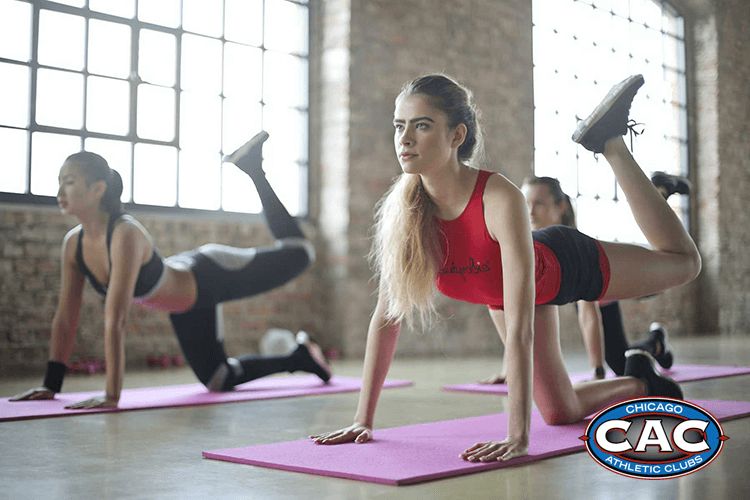 Why Choose Chicago Athletic Clubs?
When deciding whether to get a gym membership or invest in a home gym, the answer is almost universally the former. Chicago residents can benefit from the accessible and affordable workout options Chicago Athletic Clubs provides.
Chicago residents choose Chicago Athletic Clubs for their workout needs for numerous reasons, including some of the following:
One membership gives you access to seven locations, meaning you can workout no matter what part of the city you're in

Our facilities have swimming pools to guarantee a complete workout, no matter what your exercise preferences are

Our locations offer

yoga classes

and group fitness courses to help you learn in a more personalized setting
Our facilities offer basketball courts to have fun while you workout

We provide high-tech cardio machines to meet your workout needs

Our team is equipped with professional trainers to help you start your fitness journey off on the right foot
Getting started on your fitness experience is easy. Join a gym with Chicago Athletic Clubs today to embark on your next exercise adventure.