Adult Swim Lessons in Chicago
Adult Swim Lessons in Chicago and Evanston
Swimming is one of the best full-body exercises available. Using the resistance of water, swimming provides excellent cardiovascular and strength training as you build endurance. This comes with the added benefit of keeping low levels of impact, stress, and strain on your body. Our adult swim lessons in Chicago were created for those who need to develop swimming basics and swimmers who tire after a few lengths and need help improving their strokes. This program is also perfect for becoming more comfortable in the water.
Our more advanced swim classes can help you become a stronger, more skilled swimmer. In addition to improving your swimming skills, these classes serve as an effective, low-impact workout. It is never too late to learn how to swim or to improve your swimming technique. Dive into the best shape of your life with the best swim instructors in Chicago.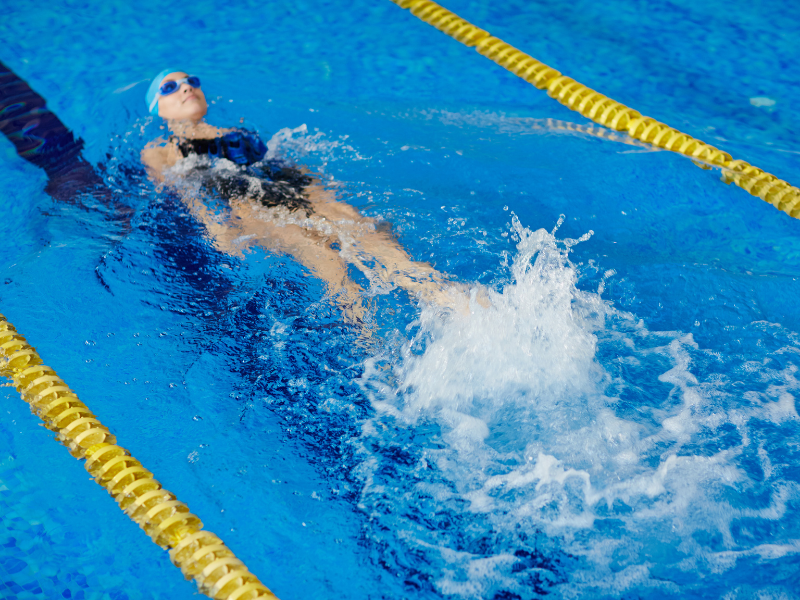 Adult Beginner Swim Classes
The Adult Beginner class is for those who are completely new to swimming or who still maintain a certain fear in the water. Participants work on submerging their face in the water, floating on their stomach and back, and will learn proper stroke and kick techniques.
Our experts will meet you where you are at in your swimming journey, so this class is the perfect starting point for a wide range of adult swimmers.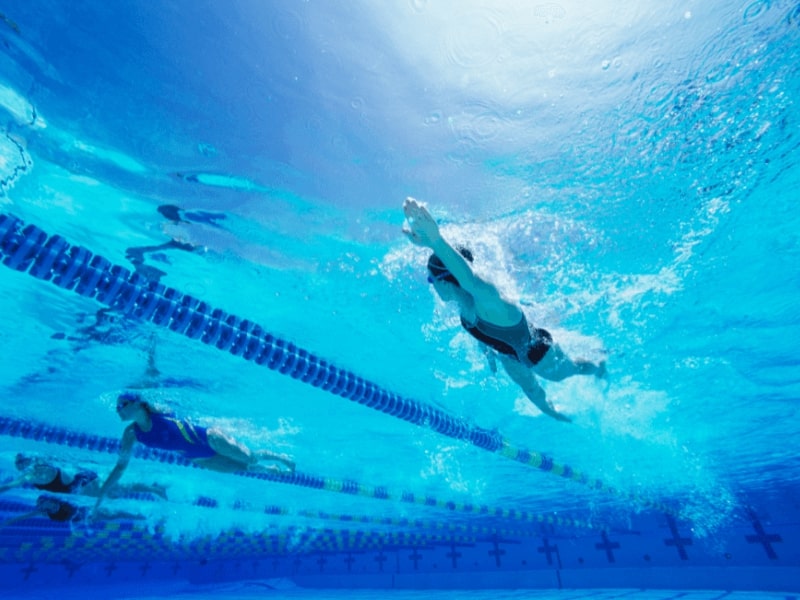 Adult Intermediate Swim Classes



The Adult Intermediate class is for those who are comfortable in the water and have some knowledge of swimming but still need work on their technique. The instructor will teach freestyle with proper breathing, backstroke, and breaststroke. Beginner and Intermediate adult swim classes are available at our West Loop Athletic Club, Evanston Athletic Club and our Lincoln Square Athletic Club.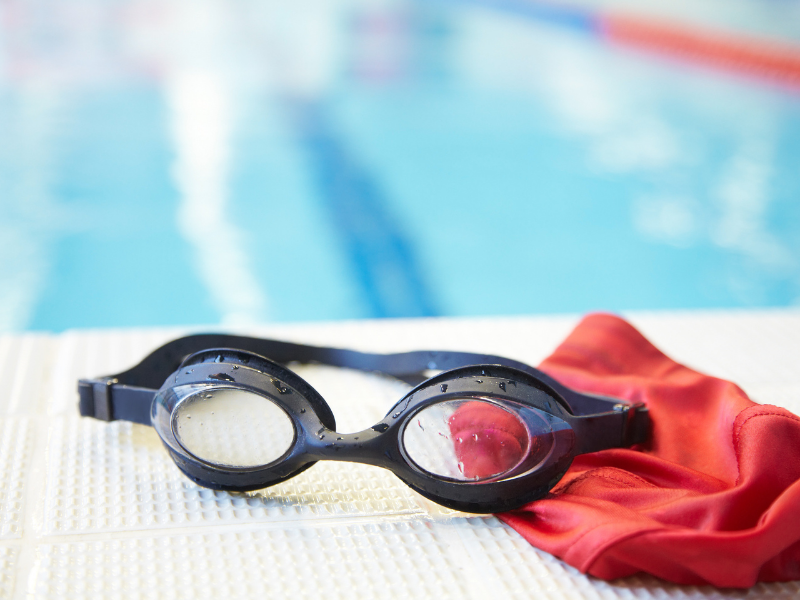 Adult Swim Classes Pricing



Our Adult Swim classes are available to both members and non-members.
Members:

$75 per month

Non-members*:

$110 per month

*Non-members are restricted to pool use only.
Adult Private Swim Lessons
Learn and perfect your stroke with One-on-One swim coaching. Chicago Athletic Clubs now offers adult private swim lessons. Whether you are a total beginner, need technique work, or are looking for a great swim workout, one-on-one swim instruction is for you. These sessions allow our CAC swim instructors to tailor the lesson experience to fit your needs. Our certified Chicago Athletic Clubs instructors can teach you how to swim more efficiently, increase your speed and endurance, and enjoy being in the water.

For private swim lessons, please contact Monika Suto - msuto@chicagoathleticclubs.com
Pool Guidelines:
Lane access is limited to 60 or 30 minutes per individual member. Check the app for your home club.

All participants must take a cleansing shower prior to entering the pool.

We are offering adult group swim lessons on a limited schedule.

We are currently offering one on one private lessons and Masters Swim team.

All of these programs require pre-registration.
Adult Swim Classes Schedule
Day
Class
Time
Club
Wednesdays
Beg/Int
5:30-6:15pm

WAC

Thursdays

Beg/Int
Beg/Int


6:00-6:45pm


6:15-7:00pm

LSAC
EAC


CAC and EAC Adult Swim Registration