water aerobic CLASSES in chicago




Swimming is one of the best total body workouts that produce the least amount of impact on joints and bones. Our water aerobics classes in Chicago are available at 5 of our locations.

The dimensions of our different pools are as follows:

Evanston Athletic Club – 20 yards, 4 lanes
Lincoln Square Athletic Club – 25 yards, 5 lanes
Lakeview Athletic Club – 20 yards, 3 lanes
Lincoln Park Athletic Club – 20 yards, 4 lanes
West Loop Athletic Club – 25 meters, 5 lanes

Our Chicago and Evanston gyms take the Zumba workouts you love and add a fun, low-impact twist for Aqua Zumba.

Aqua: TBT is a Total Body Training group fitness class performed in a low-impact pool environment.

This aquatics class is designed to burn calories, tone your muscles, and improve your range of movement.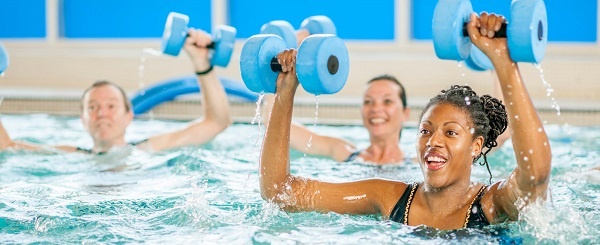 Aqua Zumba®
Aqua Zumba gives new meaning to the idea of an invigorating workout. Splashing, stretching, twisting, even laughing, hooting and hollering are often heard during the Zumba "pool party". Traditional aqua fitness principles are blended with the Zumba formula for a safe, challenging workout that's cardio-conditioning, body-toning and, most of all, exhilarating beyond belief!
Aqua: TBT
Total Body Training in the pool! This is the ultimate cardio and strength interval training class designed to work your entire body and maximize your post-workout calorie burn, using a variety of water equipment or just your own bodyweight. Focus on resistance, intervals, power, plyometrics, endurance, and determination and you will see a new you. An All Club Access Class.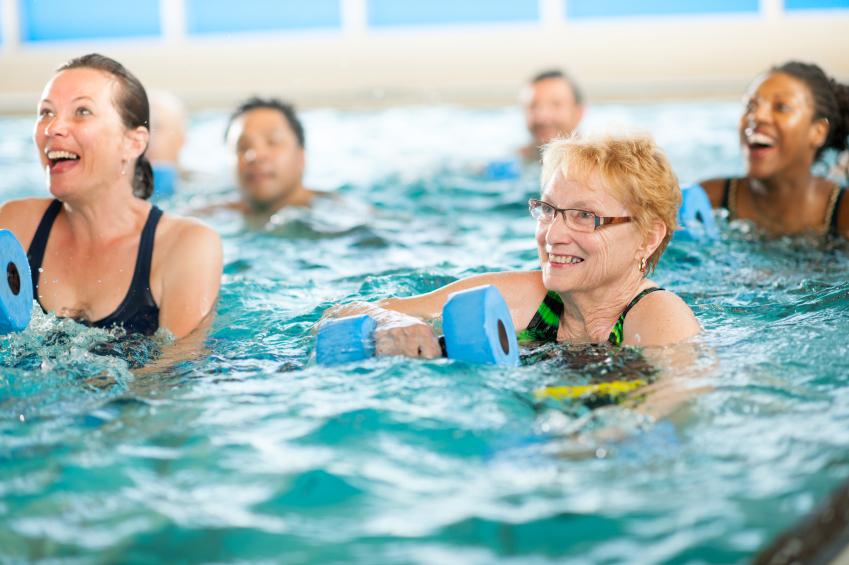 Aqua: Movement
Movements performed in water allow for increased range of motion and flexibility in a safe, suspended environment. These energizing patterns are designed to burn fat and increase cardio strength while building a stronger core. These water activities are optimal for muscle toning and conditioning, helping to strengthen joints to avoid injury. An All Club Access Class.