PILATES STUDIOS CHICAGO
Visit your local Pilates studios in Chicago and Evanston for advanced training designed to help you meet a wide range of wellness goals. Pilates focuses on strengthening the core while working with correct alignment and biomechanics. Our expert Pilates instructors will design a workout that fits your goals, whether it be running a marathon, staying fit, prenatal health or living pain-free.


Our Chicago Pilates studios feature the advanced Pilates equipment and offerings that you won't find in a standard Pilates Mat Class. These accommodations help you challenge yourself, grow within your practice, and make the most of your time in the studio. We specialize in one-on-one training, small group Pilates training, semi-private sessions, and prenatal Pilates.
These intimate class sizes ensure that you get the attention you need to reap the full extent of the potential Pilates benefits.



Working one-on-one, your instructor will customize a workout to meet your unique needs. Sooner than you know, you are standing stronger, sitting taller, and moving with ease.



With fewer people in a group, you are able to receive more individualized attention giving your instructor the space to focus on specific problems and assist more readily in stretching and proper alignment.


Are you interested in becoming a Pilates Instructor? Or are you a Pilates Instructor looking for local high quality continuing education options?
We are not offering any classes at this time.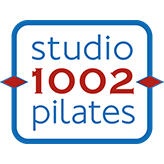 LINCOLN PARK PILATES STUDIO
Conveniently located across the street from the Lincoln Park Athletic Club off of the Diversey Brown Line stop, Studio 1002 Pilates is the place to go in Chicago for Pilates training and education. Private and Small Group sessions are tailored for every level, and are accessible to all.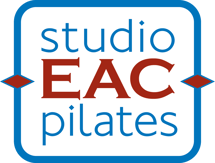 EVANSTON PILATES STUDIO
Studio EAC Pilates, located within the Evanston Athletic Club on Benson Ave., caters to residents of the North Shore and beyond. Offering a wide range of classes suitable to all age and skill levels, Studio EAC is a Pilates oasis for everyone interested in learning and developing their movement integrity.


STUDIO EAC SMALL GROUP TRAINING SCHEDULE