There are so many reasons why yoga is a fantastic component to a well-balanced workout regimen, but with so many different types, which yoga classes should you take? Which yoga classes help with weight loss? Based on your individual goals, your current routine and how familiar you are with yoga the answer may vary, but we want to help cut through the sweat and bring some yogic clarity to the question!
Looking for some fitness inspiration?
Check out our

28 Days to a New You

Guide!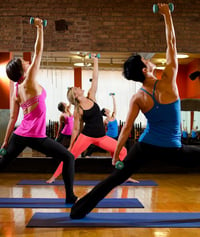 Yoga Sculpt
Yoga Sculpt classes are a workout! These classes combine strength, stretching and movement flow to build heat and burn calories. More of a hybrid class, it's great for new yogis wanting to incorporate yoga into a more classic workout routine. As described by yoga and group fitness instructor Laura Dembo, "Yoga Sculpt classes build muscle and include cardio bursts. They are a great bang for your buck if your goal is weight loss." The amount of weight you use and intensity level is up to you.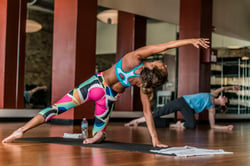 Vinyasa Flow
Vinyasa Flow is a classic form of yoga practice. Through the traditional and continuous flow of movement, asanas (poses) and - most importantly - breath, you are building muscle with this yoga practice and increasing your rate of metabolism. "With any yoga regimen, you still need cardio," says Dembo. "No matter what, when you are trying to lose weight flexibility training, strength training and cardio exercise are integral. Yoga is part of that, but doesn't replace cardio when it comes to losing weight."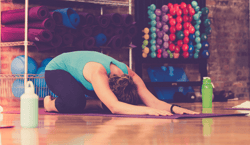 Hatha yoga
Restorative/Hatha yoga is great for destressing and mental health. Sometimes, when it comes to health and weight loss, anxiety and stress are bigger impediments than we realize. Hatha yoga classes may not burn fat, but they help with your mental state, increase flexibility, improve relaxation and can feel spiritually rewarding. "If your state of mind is healthier it has a calming, peaceful effect," Dembo adds. "Then when you try to accomplish other things in life you will be more successful."
Any Yoga Class
"Yoga is a great choice for anyone, with any fitness goal," says Dembo. "It increases flexibility, which means fewer injuries in other exercise choices that you make. Combining yoga with running or other carsiovascular training will help improve overall fitness levels. In addition, to maximize weight loss you need a combination of both exercise and healthy eating."
Many gym yoga classes are multi-level and should offer options and modifications for all levels. For the beginner a 1.5 hour yoga class can be daunting, so try the 60 minute options. Yoga Sculpt can be a nice transition into the yoga world, since it is a combo of yoga, cardio and strength.
"Your yoga class is your own practice," advises Dembo. "Everyone has their own mat, and it doesn't matter what anyone else is doing, you do what works best for you on any given day. When yoga is new to you it can be frustrating. The more you practice the more familiar it will feel. Like learning a new language: yoga may be foreign at the beginning, but 4-5 classes later it will become a language you learn to love."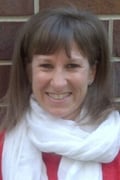 Laura teaches Yoga Sculpt Evanston, Webster Place and Wicker Park, and Vinyasa Flow at West Loop, Wicker Park & Lincoln Park. You can reach out to Laura with your yoga questions at lauradembo@yahoo.com.