It's always a good time to give yourself some love and attention to take care of YOU, and fall is a particularly perfect season to focus on self-care because of the changing weather and more bustling energy in the air with holidays on the horizon!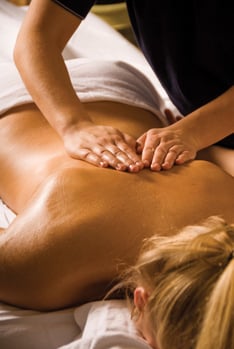 For so many, this season is a favorite because of more opportunities to be with the people you love through more social engagements—and for some, all the time spent with others means a lot of GIVING more of your awesome self so remembering to GIVE BACK that energy to YOU is so important.
Massage is an amazing way to do so, and here's why CAC's massage therapists at Evanston and Lakeview are the best to see!
There are so many benefits of massage therapy and they all boil down to making you feel better. Massage aids stress relief and loosens your muscles to make you more relaxed. Receiving massage can help relieve headaches and general body aches and pains. Many body aches and pains derive from a person's lack of mobility and flexibility and massage therapy helps increase a person's range of motion.
EAC's Massage Coordinator, Diane Mardavich says, "Depending on your fitness routine, massage can increase flexibility and keep you working out for a lifetime."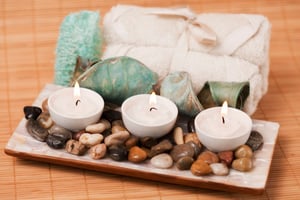 Whether you're looking to massage for pain management or to enhance your training for a sport or race, if you're working out at all, you're tightening muscles and facia in your body. Diane recommends massage to those amidst training for a sports event once a week, while if stress-management and overall wellbeing is your focus, coming in once a month is a great addition to your care.
"Our massage therapists are highly trained and regularly take continuing education. We take the time to get to know you and the issues you are trying to resolve. Plus, when getting a massage at EAC or LVAC you are able to use the whirlpool and sauna at no extra cost and you do not have to be a member to get a massage," says Diane.
Massage is a win-win for you!
October 20th – 26th is massage awareness week so CAC is offering discounted massage packages, click here to learn more!