So you think you can dance? Or, more likely, you love dancing so much that you don't care what people think. Yeah, us too. There's nothing like a good beat to get our feet moving, our hearts pumping - and all while totally forgetting we're working out. It's the best. But even for total dance junkies, some classes speak to your rhythm more than others. So we've broken down some of our favorite fitness dance classes based on five jive personalities so you can find the best fitness dance class for your personality.
Find your workout rhythm.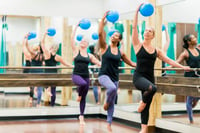 The Classic Lassy – Barre
You are all about your lines, and you're not afraid to use them. This class originates with the toning training that dancers for years have done daily at the ballet barre. Designed to effectively strengthen, tone and balance the entire body, these are fat burning workouts that integrate the use of the ballet barre and various props. Each class includes several highly effective sequences of toning and resistance exercises with an emphasis on the core, arms and lower body. These are challenging, no impact classes that produce maximum results.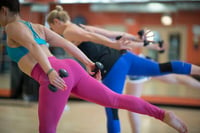 The Graceful Groover - Ballet Burn
You like your elegant movements, but you want to be sure your class will make you sweat! This class raises the bar on your workout. Ballet Burn is a results driven fitness class utilizing hand weights and ballet based movement to create lean lines and improve flexibility and posture. You will strengthen and tone, and definitely plié and sashay. No dance or barre experience needed.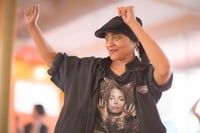 The Wild Child - Hip Hop Funk
You like to get down, and you want to get to it. This class is your chance to work on funking it up. Get your workout in while dancing with this straight-forward, hip hop street dance class. Groove and burn calories, as each move is broken down to its most simple form. No dance experience needed, just a fun attitude. Movements are mostly low impact.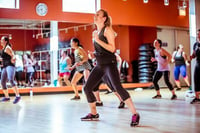 The Sassy Strutter – Zumba
Rhythym is your middle name - or at least it should be, and you like to shimmy, shake and have a blast. This class is more like a party that just happened to show up at your local gym. Zumba is an exhilarating, effective, easy-to-follow, Latin-inspired, calorie-burning dance fitness party that's moving millions of people toward joy and health. And getting their groove on.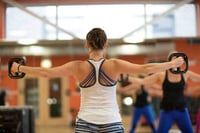 The Fitness Frolicker - Dance Fusion
Sure, you like to dance, but not instead of a "real" workout. Thsi class is the perfect balance of the two. In our Dance Fusion class, you dance your night away in this fun, energetic cardio workout that gets your heart going, and also sneaks in some intense muscle sculpting to boot. Leave feeling more toned and ready to "dance with the stars!"
Check out all of Chicago Athletic Clubs' fitness dance classes here, and get your butt moving and grooving!