Are you embarking on your fitness journey in? Welcome to a world of possibility and transformation! In our comprehensive beginner's guide, we're here to ensure you step into the gym fully prepared by understanding what to bring to the gym. Discover the essential items that will boost your confidence and elevate your workouts to new heights. Let's dive in!
1. A Determined Attitude
When heading to the gym, having a determined attitude is crucial. An optimistic mindset plays a role in setting up a new gym routine. Your determination and positivity can keep you motivated when your enthusiasm dwindles.
Studies show that self-determination through a positive mindset fosters continued physical activities. Make sure you maintain a positive attitude by being aware of your self-talk and treating yourself with external rewards for staying committed to your workout regimen!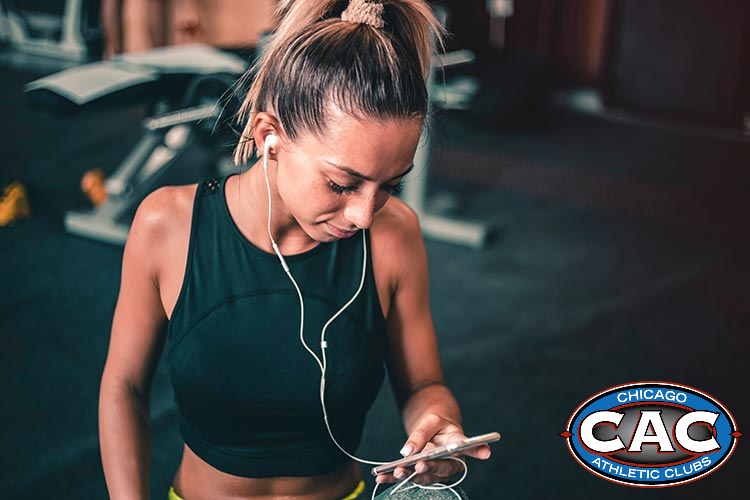 2. Gym Bag
A dedicated gym bag is valuable when cultivating a new gym habit. It is a tangible symbol of your new commitment. It also creates a sense of readiness and purpose. Packing it with workout essentials reinforces your new routine, making each visit effortless. A designated gym bag establishes a robust association between preparation and success, strengthening your newfound habit.
3. Gym Clothes or Change of Clothes
Proper gym clothes can be a game changer when stepping into the gym as a beginner in 2023. This isn't just about looking the part – it's about enhancing performance. For example, wear moisture-wicking fabrics to stay comfortable and focused throughout your workout.
In addition, having a change of clothes allows you to feel fresh post-session, making it easier to segue back into your day. You're already setting the tone for a successful fitness journey by prioritizing this essential.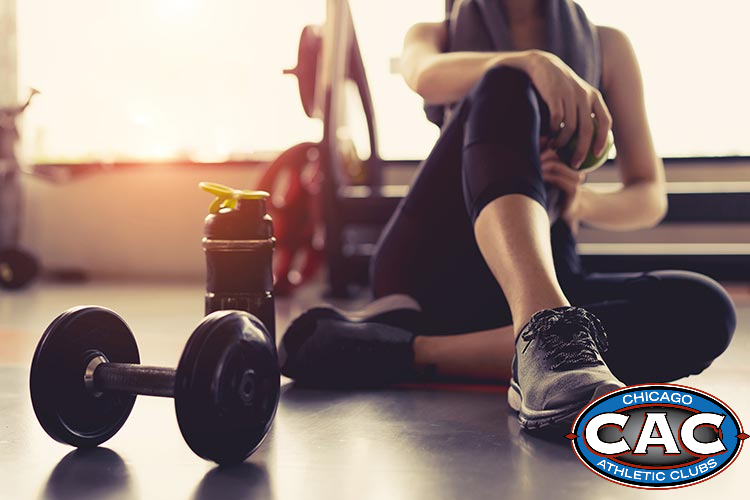 4.
Workout Shoes
Keeping your workout shoes in your gym bag will help you always be ready for your workout. First, choosing workout shoes is more than grabbing your favorite old running shoes from your closet—the quality of your footwear matters.
Your choice of workout shoe plays a role in ensuring that your feet are protected from strain and injury during exercise. Select shoes that are well-suited to the workout activities you prefer. Choosing properly cushioned shoes that support your workouts allows you to approach each exercise confidently and efficiently.
5. Water Bottle
Staying hydrated is vital during your gym sessions, so packing a reusable water bottle is an absolute necessity. Sip between sets to keep energy levels up and aid in recovery. Opt for a bottle with a secure lid to prevent spills, and consider one with volume markers to track your intake. Keeping water within arm's reach ensures you perform at your best, even during the most intense workouts.
6. Headphones and Tunes
Music serves as a workout partner as you visit the gym on a regular basis. Remember to include your headphones in your gym bag, ensuring easy access to all your favorite playlists. Music possesses the ability to amplify motivation, divert attention from discomfort, and transform your workout sessions into experiences.
Whether you're engaged in treadmill running or weightlifting, having the soundtrack can provide that push required to conquer your fitness objectives.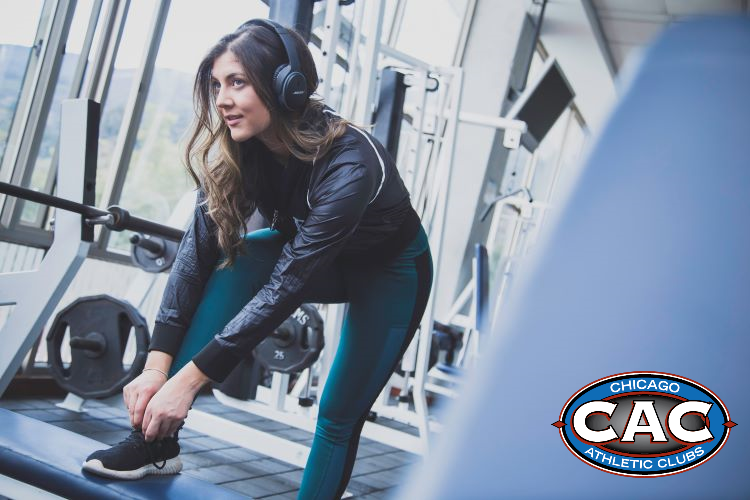 7. Shower Items
If you plan to hit the gym before work or before heading to an event, having shower items in your bag is key. A compact toiletries kit with travel-sized shampoo and body wash is perfect to keep in your gym bag.
Also, a clean towel and hair products for getting ready after you shower. Freshening up post-workout not only feels great but also ensures you can seamlessly transition from gym mode to the rest of your day with confidence.
8. Heart Rate Monitor or Watch
Today, fitness technology makes it super convenient to keep track of your progress. Gadgets like heart monitors or fitness watch easily fit into your gym bag. Using them at the gym, you can keep an eye on your heart rate, calories burned, and even the intensity of your workouts in real-time. Fitness tech gadgets can also help you stay motivated to push yourself while maintaining a safe and effective pace.
9. Recovery Drink or Snack
After an intense workout, your body craves replenishment. Packing a recovery drink or snack in your gym bag is the smart way to be prepared to refuel post-workout. Options like shelf-stable protein shakes or bars help you restore your energy and aid muscle recovery.
These post-workout refueling options are designed to help your body bounce back quicker, ensuring you're ready for your next gym session with optimal strength and stamina.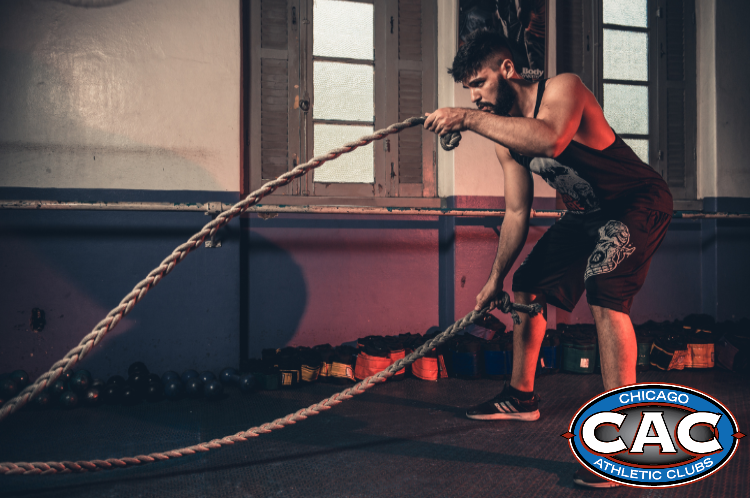 Chicago Athletic Clubs
Are you in the Chicago area and ready to tackle your fitness goals in 2023? Enhance your workout experience with us at Chicago Athletic Clubs. We offer cutting-edge facilities, experienced trainers, and a supportive community.
Whether you're new to fitness or an experienced fitness enthusiast, we're here to help you on your journey. Get your gym bag ready, and join us today to transform your dreams into accomplishments. Your next chapter begins here!