March 2021
☀️ We are feeling these warm weather vibes. Keep spreading the cheer and good energy 😎
Reminders and updates




UPDATE: Class and Pool Reservation Waitlist
We've updated the app waitlist process. When a spot in a full class or pool lane opens, ALL members on the waitlist are notified. First come, first served. We found that more often than not, when the 1st person on the list was notified, it was either too close to class time for them to make it, their plans changed, or they don't get the notification... so the spot went unused. Offering it to everyone provides more opportunity for the spot to be claimed and for you to get to take the class.

The image above shows where you can find the waitlist notifications in the app and how to book the spot when it becomes available.

REMINDER: Arrive to class on time or a few minutes early! If members are not in class at the scheduled start time, the instructor reserves the right to give away the spot to another member.

View all class and pool reservation booking details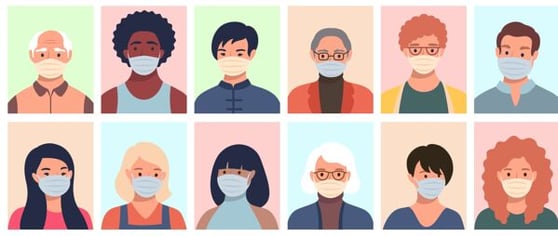 REMINDER: Mask Policy and Club guidelines
With warmer weather and an increasing number of vaccines available, many people are feeling a lift in what's being called "COVID fatigue". We don't want to lose sight of the mental benefits of feeling happier and less fatigued. However, we are still in the midst of a pandemic and want to take an opportunity to refresh and remind everyone of the guidelines and expectations we have in place for all members and staff regardless of whether or not you have received a vaccine.
Check-in and check-out

on every visit to monitor club capacity.
Temperature check

with a temperature under 100.3 degrees Fahrenheit is required for all members and staff to enter the building.
Limit your visit to 90-minutes.
Maintain 6 ft space between you and others.
Masks

must be worn properly covering your nose and mouth at all times while in the club, even while working out. If you mask slips, please adjust immediately.

The only time you are not required to wear a mask is when you are physically

in

the pool and while showering. Face masks must be worn at all times while on the pool deck.
Walking from the pool to the locker room with only a towel covering your mouth is not allowed. A face mask must be worn at all times when out of the water. You may use one of the locker room plastic bags to keep your face mask dry on the pool deck while you are swimming.

Wipe down equipment before and after use

with the disinfectant spray and clothes provided throughout the club.
Limit your time in the

locker room. We ask you to keep your shower time to a minimum and no use of styling or grooming tools like blow dryers, razors, and tooth brushes.
View CAC's Safety page for further details
Here's what's coming up at CAC





Virtual Small Group Training:
TABATA CHALLENGE
COMING SOON
In April we will be launching our first Virtual Small Group Training program. The program will be limited to a small number of participants and held via Zoom. This will allow for a personal experience between trainer and participants and for you to participate from anywhere you are comfortable.

PROGRAM DESCRIPTION:
Based on Dr. Izumi Tabata's research with the National Institute of Fitness and Sports, Tabata Challenge is a high-intensity interval training (HIIT) workout, featuring a variety of 20-second exercises, alternating with 10 seconds of rest, designed to increase strength, stamina, speed, agility, and cardiovascular capacity, all while burning fat and increasing lean muscle mass!

If you've ever been curious about HIIT classes or building your own HIIT workouts, Tabata Challenge is a great way to experience the workout with expert guidance and learn how to incorporate the benefits of HIIT in your solo (or partner) workouts. Every session is unique, so you'll always be challenged and never be bored!


REGISTRATION:
Schedule and registration details coming soon!

CAC ANYWHERE Yoga Workshops
Join us for a 2-week Yoga Workshop series with Erica M. These workshops will focus on arm balances and inversions. Catch the workshops LIVE or view the recorded workshops 48 hours after the LIVE workshop. This is included with your CAC ANYWHERE subscription!

Friday, March 12 and 19
10:00 - 11:00 am live and recorded
Week 1 – Low-flying Arm Balances
Learn to balance and fly during this Arm Balance workshop with Erica. Begin with a short vinyasa flow practice to warm up the body and prepare for a variety of beginner and intermediate arm balances. This will be an educational workshop where various postures and modifications will be explored to help expand your arm balance practice.
Week 2 – Inversions
Learn to turn your world upside down with yoga inversions postures such as headstands and handstands with Erica. Inversions are challenging and test both physical and mental boundaries. Explore ways to use inversions as a tool for better breathing, balance and strength.

Sign In to CAC ANYWHERE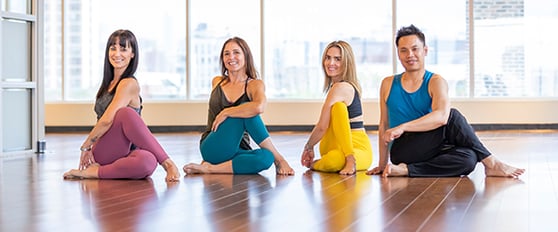 CAC's 200-hour Yoga Teacher Training
Ready to take your Yoga Practice to a new level? Chicago Athletic Club's very own 200-hour Yoga Alliance Certified Teacher Training program is back! Training begins September 2021. Information sessions and early bird registration pricing coming soon.

Check out more information about the Yoga Training Program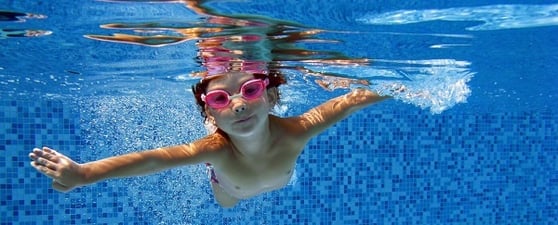 Kids Swim Lessons at EAC are BACK
We are now offering Kids swim lessons at EAC in addition to LSAC and WAC. With the best instructors in the city, your kids will be swimming laps in no time! This past year has had us all inside and looking at screens more than we anticipated. Swimming is an excellent activity to get your kids moving in a new environment not to mention all the benefits that come with it like developing motor skills, building confidence, and providing physical exercise. Children of all swimming levels are welcome from beginner to advance and swim lessons are open to both member's and non-member's children.

Blog feature of the month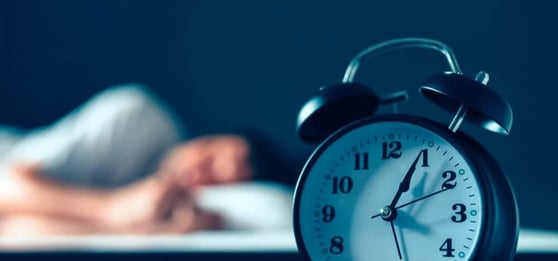 Time is a Thief: The importance of Length, Quality, and Rhythm
March is National Sleep Awareness Month. We all understand to some degree that sleep is important, but overall people tend to underestimate just HOW important. Sleep is an essential pillar of Health & Wellness, and one we should all get to understand better. Depriving yourself of sufficient zzz's does more to your body than just make you tired, so read on to learn more about how you benefit from sleeping well.

Continue reading