Holiday Hours at CAC
Christmas Eve
Monday, December 24th
Club Hours: 5am-2pm

Christmas Day
Tuesday, December 25th
Club Hours: 9am-2pm at LPAC, LVAC, WAC, and EAC only
*LSAC, WEBSTER, WPAC, and BAC are CLOSED Christmas Day

Day After Christmas
Wednesday, December 26th
Club Hours: 7am-11pm (late opening by 2 hours.)

New Year's Eve
Monday, December 31st
Club Hours: 5am-4pm

New Year's Day
Tuesday, January 1st, 2019!
Club Hours: 9am-2pm

There will be a modified holiday schedule on Christmas Eve, Christmas Day, New Year's Eve and New Year's Day.
Regular hours resume on January 2nd.

Holiday Eating Workshop
Saturday December 8th, 1:30-3pm; $30, Members only.
The holidays have officially arrived! Your schedule over the next several weeks is probably already packed with family, friends, and lots of celebration. And of course, with celebration comes food.

If you're feeling overwhelmed or anxious about holiday eating, join our registered dietitian Stephanie Fiorentino for a workshop on how mindful eating can help you find balance during this festive season. There's no need to diet or restrict your favorite foods - learn tips to help you tune in to your hunger and fullness cues and enjoy the foods you love without guilt.
Register here

Get your Merry on!
Challenge yourself this December by joining the app challenge!
CAC MERRYTHON or CAC 1/2 MERRYTHON
Begins TODAY December 1st!
Run, Walk, Row, Stairclimb or Elipitical your choice of 26.2 miles or 13.1 miles in December to be entered to win one of 80 prizes!
For full details check out the challenges tile in the app!
Challenges start 12/1/18-12/31/18



New Studio and Classes at WAC
Get ready! A brand new studio - complete with artistic lighting, reinforced barres and state of the art sound system - along with new Barre/Barre BURN class formats are coming to way. The new schedule will launch in January, but stay tuned for preview pop ups to be announced just before the grand opening! Get excited!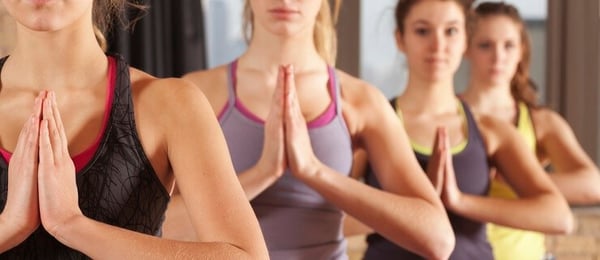 Yoga at the Robey Hotel
Chicago Athletics Clubs has partnered with The Robey Hotel to offer yoga to the Wicker Park Bucktown community twice per week through the winter! Every Saturday and Sunday, expand your mind outside the traditional studio space, and get your weekend yoga on in this unique, quintessentially-Chicago space just down the street from Bucktown Athletic Club.
Learn more here

CAC Climbing Updates
LVAC Youth and Kids Classes
Winter Session Registration Closed December 10th. Winter Session December 2nd – March 2nd (no classes from 12/21 – 1/3).
More info and pricing is listed here!

EAC Youth and Kids Classes
Registration is always open! Enroll here!
BRAND NEW Youth League Class and Time SUNDAY 3:30 – 5:00pm

Holiday Break Fun at EAC!
January 2nd – 4th We will be hosting family climb during the day to keep you and kids the busy! Come join us from the hours of 10:30am – 12:30pm. Make sure you stop by the front desk to grab a wristband as proof of purchase. See *Family Climb Pricing below

New at EAC!
Family Climb Takes on a new Day! Starting January 4th We will be adding Family Climb to the regular schedule at EAC for family activities. Joins us from 6:00 – 8:00pm. 3 child per parent max, child must be accompanied by the parent the entire time.
*Family Climb Pricing
Certified Members: FREE
Members $10/child
Non Members: $25/child
LVAC Family Day at the wall!
January 2nd, 2019 is just for you and the kids to get the blood flowing on these frigid winter days. We will have staff at the wall to belay you and the kids, facilitate games, give you encouragement and spread some holiday cheer. Small snacks and refreshments provided.
10:30am – 3:00pm
Advanced Registration:
Members $10 per participant | Guests $15 per participant.
Day of All Participants Pay $20
Check back here soon for registration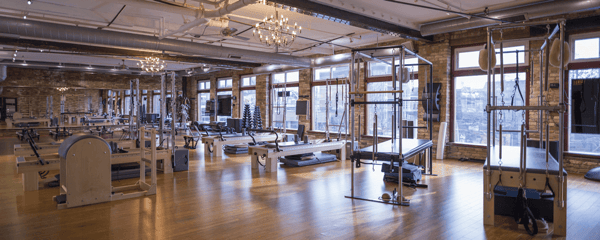 Studio Pilates

We have new classes, more spots available in each class, and new instructors YAY! If you have ever wanted to try Pilates now is the time…..
Please check our website or email Suzy Crawford for details.

Feeling cold….Get your winter bodies moving. We offer private sessions, semi-private sessions and over 20 group classes a week!


Balance and Fall Prevention Strategies at EAC
Improve balance through better posture and a stronger core. Enhance gait efficiency and recovery for a more stable and confident you with this 4 part series. Private or semi private sessions up to 6 people. Contact Ramona directly ramona@chicagoathleticclubs.com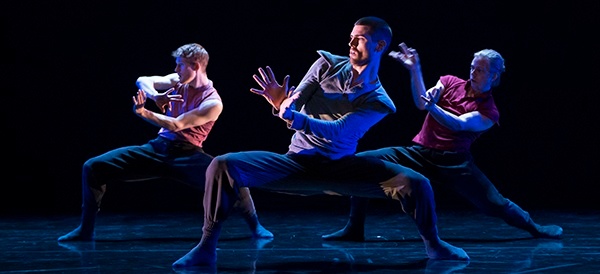 Next Weekend See Hubbard Street's Winter Series at the Harris Theater!
December 6, 8 + 9
danc(e)volve: New Works Festival returns for Season 41 featuring the inventive choreography of Hubbard Street's own artists; Alice Klock, named one of Dance Magazine's 25 to Watch for 2018, and 2019 Hubbard Street Choreographic Fellows Florian Lochner, and Rena Butler.
Use code CAC to get 20% off tickets!
Visit hubbardstreetdance.com/winter or call 312-635-3799 to purchase today!