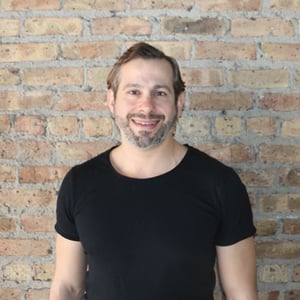 Introduction

When we are moving and feeling well, we can experience the energy and joy of human movement. The key to fitness is to experience this joy consistently in our training and then apply this energy to positively transform our lives.
As a personal trainer I help clients tap into their inner-athlete and experience the joy of movement to vastly improve their overall fitness. Focusing on athletic and functional movements, clients develop strength, power, and endurance across a range of functional movement patterns. In the process, clients learn to move athletically with power and efficiency, improve performance, and master one's body weight.
I draw on my diverse sports background -including calisthenics, kettlebells, Olympic lifting, soccer, running and yoga- to design evidenced-based programs that are both effective and engaging for clients. I also emphasize mobility, balance, and core strength as keys to long-term wellness and injury prevention.
Outside of the gym, I can be found standup paddle boarding on Lake Michigan, playing rec league soccer, or longboarding on the 606.
Education

2+ years as a Personal Trainer with YMCA of Metro Chicago
Georgetown University, B.A. History
Certifications

Certified Personal Trainer, National Association of Sports Medicine
Specialties

Functional and athletic training, calisthenics, kettlebells, speed agility and quickness (SAQ) training, High Intensity Interval Training (HIIT), core strength
Hometown:
Chicago IL
Favorite Exercise:
Pull up, Kettlebell Snatch
Location: Wicker Park, West Loop
Email: nbianchi@chicagoatheticclubs.com