Deciding on a gym membership is an exciting time as you explore the different features and amenities available near you. While the sign-up process is simple, one question that members often contemplate—"Should I sign up for an annual or monthly gym membership?" Thankfully, the fitness experts at Chicago Athletic Club are here with insight. Let's take a look at some of the benefits of both monthly and annual gym memberships.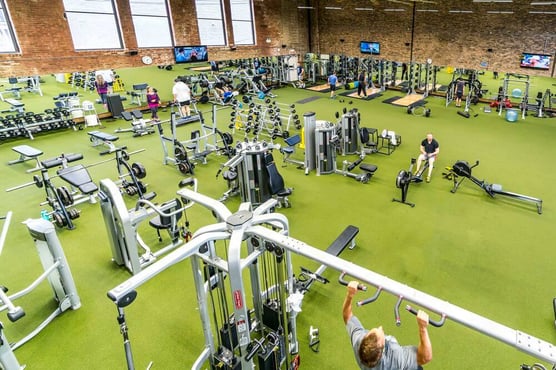 Benefits of Monthly Gym Memberships
Month-to-month gym memberships give you the freedom to commit to fitness on your terms. While every member's situation is unique, let's take a look at some common reasons a monthly gym membership might be right for you:
Beginning Your Fitness Journey
Are you newly rekindling your gym interests? An annual gym membership might feel like a big commitment at the beginning of your fitness journey. If this resonates with you—not to worry! You can give the gym a try with a monthly membership before signing up for a full year.
Uncertain Schedules
Committing to a full year of a gym membership can be challenging for those who have an uncertain schedule. Additionally, members who travel often might need the option to cancel or pause their gym membership when out of town for an extended period. Unlike annual memberships, you can book your travel plans worry-free with a monthly membership.
Extended Trial
Most gyms (including CAC) will let you get started with a free trial—that is how confident we are you will love it. However, some individuals need a little longer to decide if the gym is right for them. Perhaps you want to see if the gym fits into your routine? Or maybe you want to see if it is a membership you will actually use? A month-to-month gym commitment lets you get a feel for the facility before signing on long-term.
Summer Amenities
Here at Chicago Athletic Clubs, we try to offer a comprehensive range of amenities year-round. However, many members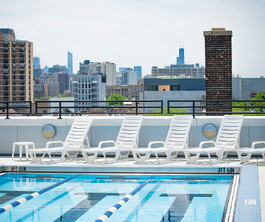 (understandably) do not want to jump in a pool in the middle of the Chicago winter. For other members, the colder weather drains their motivation to join group fitness classes and other workouts. If this sounds like you, you can use a monthly membership to take advantage of the warmer weather.
Limited Time in Town
Monthly memberships are especially popular during less demanding seasons. Within our Chicago gym network, for example, we see lots of members who are in town for only a few months while on school/university vacations, completing summer internships, or vacationing in the city.
In these cases, a month-to-month membership might be the right fit for you. You can experience the group fitness classes, amenities, and atmosphere in a way that offers freedom for your finances and time.
Benefits of Annual Gym Memberships
If you know exactly what you're looking for when it comes to gym memberships, maybe an annual membership is the best option for you. Annual gym memberships come with several perks—especially in terms of yearly savings!
Saving Money With an Annual Gym Membership
Perhaps the biggest benefit of annual memberships is the cost savings. Gyms often reward a full year of membership commitment with a discounted price. However, contrary to popular belief, this does not mean paying for a full year upfront. At Chicago Athletic Clubs, annual memberships simply mean that you pay less each month when you commit to a full year.
Setting in Your Fitness Routine
Reaching your wellness goals can be easier for some individuals when sticking to a routine. An annual membership provides you with consistent, long-term gym access. This gives you time to find your favorite fitness classes, learn what works with your schedule, and make wellness a habit.
Motivation and Commitment
When you commit to an annual gym membership, you are also committing to a year of fitness. Many members use their annual membership as a motivator to stay focused and maintain their fitness routines.
Which Gym Membership is Right for You?
Deciding on the best gym membership in Chicago can be a challenge, but it comes down to determining what is going to be best for your wallet and your fitness journey. Whether you choose a monthly gym membership or an annual gym membership, Chicago Athletic Club provides a variety of benefits to meet your fitness needs. Best of all, you can sign up right here online. If you want to experience all that our gyms in Chicago and Evanston have to offer, take advantage of our free membership pass to give us a try. Visit your nearest gym location or give us a call to get started today!