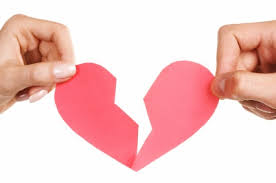 On the same mornings each week, I pack the same assortment of gym clothes as I get ready for work. On those days, I hit the gym at the same time to attend the same classes. When I get there, I usually put my stuff in the same locker.
When it comes my gym schedule, I'm a creature of habit. I like the familiarity of it. There's nothing to think about, no finding the motivation from within to get my feet through the gym's front doors. It's just business as usual when I snap into a front-row bike for Frank's Thursday spin class or roll out my mat for Friday yoga with Angela.
When I accepted a new job -- still in Chicago, but in a different neighborhood and with slightly different hours -- I knew I would no longer be able to make it to all my favorite classes. I'd have to leave that comforting don't-even-have-to-think-about-it gym schedule and make a new one. I was seriously bummed I wouldn't be getting my assed kicked as frequently by the teachers I'd grown to love, but I tried to see this as an opportunity to find new ass-kicking classes for my new schedule.
And though my schedule had been an excellent way to get me to the gym week after week, it's also important to mix things up. A lot of good can be gained from challenging yourself to do something new and giving your muscles a different exercise perspective.
I'm only a few weeks in, so I'm still trying stuff out. As much as I love WAC and WPAC, I have to cheat on them just a little. My work brings in a Vinyasa yoga teacher once a week, so I'm adding his class to my weekly routine. I also have access to a small fitness center in my office building, which I've started taking advantage of for short cardio lunchtime workouts.
But you'll still find me at the gym plenty before and after work, spinning and workout challenging and bootcamping away. I'm still exploring the class schedules at WPAC and WAC to see what I can squeeze in and what combination of classes works best with my routine.
That means I might have to wake up a little bit earlier sometimes -- I'm trying my darndest to be a weekly 6:30 a.m. spinner with David. And I might have to get used to some new types of classes -- the first time I attended The Climb with Stephanie, I had to ask where it met. I had no idea I was signing up for 30 intense minutes on the StairMaster. But new is good, both for my body and mind.
I still miss my old buds and old schedule. But soon enough I'll have my new one down and will likely have some new insights and experience to share with you here!

--
Betsy Mikel | betsymikel.com