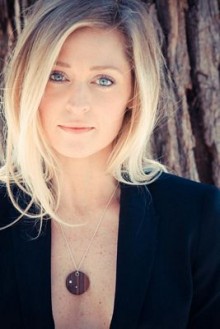 Most people think of a successful workout as a neatly planned and executed series of exercises perfectly prepared for isolating specific parts of the body to work. However the Full Body Blast class at Chicago Athletic Clubs takes this notion and turns it on its head, opting instead for a new, vibrant atmosphere that is always growing and changing while working the entire body to exhaustion. And it's done in the same amount of time it takes to watch a rerun of Seinfeld.
This week I went to the Lincoln Park Athletic Club where I once again worked under the guidance of Mandee Miller. Our last encounter Miller caught me off guard and pushed me to my limit in her Live DJ Spin Class. This time I was going to be ready, this time I wasn't going to let her beat me. This time she made my entire body sore, instead of just my legs•
The Full Body Blast is a half hour class that works at a fast pace with exercises that tax multiple muscles all at once and is only a half hour long. To get the kind of workout that this class delivers in such a small period of time requires a lot of leadership from the instructor. Miller needed to get everyone in and out of different movements in a matter of seconds, keeping the focus moving forward at all times. Somehow, in just that small window I left with my arms hanging, my core tight and my legs dragging.
The workouts were unique without being difficult. Each person in the full class had two full length weighted "Body Bars" varying in weight from roughly 12 pounds to 18. When I walked into the class I had learned my lesson in previous weeks and went for the lighter weights, Miller was having none of it. Instead she had me grab a 15 pounder and an 18, just in case.
We warmed up in a similar way to most classes, but already you could feel the pace of the class was increased. Throughout the class we would jump, lunge, and punch. We also used the bar to work out the always undervalued triceps. We worked the core in ways I had never before, planking our bodies and slowly rotating from side to side getting a burn in every muscle in the stomach. Each exercise was part of a circuit of workouts. We would do one for roughly 30 seconds before moving on to the next. Miller had us go through each circuit 3 times before moving on to the next one.
While the entire class worked me over nicely, there was one exercise that stands out in my mind. As I have affectionately nicknamed them, the "burpee from hell." It started with a jump in the air, immediately on landing we went into a burpee, getting to the ground and shooting our legs back. This is where things got fun, once we were fully extended Miller had us do a full pushup, after bringing my legs back to my chest she had us all grab the bar in front of us and pick it up as we stood up. The exercise wasn't completed until the bar was raised above the head and brought back to the floor. Wash, rinse, repeat.
We did the burpees in the first circuit of the class. Miller did this on purpose, knowing that would be when the class would have the most energy. She wanted to make sure we could complete the most difficult task when we were still able to do it correctly.
I could go into further detail on each workout we did, but it would be futile. Not because they weren't all effective but because no two classes are ever the same. Miller takes pride in keeping the class fresh and always changing. Honestly, not even everyone in our class was doing the same workout. There were variations of every exercise for those who couldn't complete them correctly, Miller made sure that everyone would get the effective workout without breaking form.
I was impressed enough by the workout variations and options for all fitness levels. However, I'm coming to realize that Miller's greatest strength may be her ability to work on the fly. As I mentioned in my first story with her she has a background in improv, never was it more obvious then while talking with her after the class. I came to find out that Miller doesn't plan out the workouts for the Full Body Blast ahead of time. Instead, she gauges the class, sees how many regulars she has and the apparent fitness level of everyone in attendance. It's not until then that she starts to put together the workouts that will be happening in mere moments. Had she not told me this after the class I would have had no idea. The class went from exercise to exercise seamlessly and without hesitation.
Miller has shown to be incredibly versatile in her teaching abilities. In the two classes I've had with her we have worked just about every muscle in the body. She is a fully certified ASCM personal trainer and AFAA group fitness professional. The personal or partner training she leads covers nearly every fitness level: strength training, weight loss, flexibility, alignment and posture and overall wellness and health.
The hidden beauty of the Full Body Blast class is in its duration. At only 30 minutes, and held at various times and gyms throughout the day the class can be paired with nearly any opening throughout the day. However, what is advised by Miller and those who helped put together the class is combining it with other forms of fitness. When I took the class Miller was in the middle of a 3 class run. Before I arrived she was leading a spin class, followed by the Full Body Blast and finished with a core strengthening class. The goal is to get as many students as possible to roll right from one class to the next to achieve full body fitness.
Also, at only a half hour it can be fit in to a busy day. Most people who workout during their lunch hour are forced to rush or stay within their building gym. But this class can be squeezed in with ample time to get to and from work. As a city dweller, I have become accostumed to a faster pace and everything about this class fits that perfectly. I was able to come in, get a workout that would have otherwise taken double the amount of time and move on without missing a beat.
--Kyle Thele for Chicago Athlete Magazine
Read the original article here!