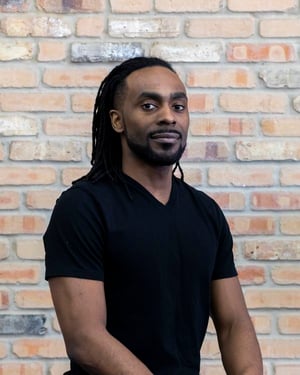 Introduction
Your goal is my goal. I want to customize your health concerns into a plan that is suitable for you. Fitness and working out has so many faces now that there should be a method to reaching all people, and at the bare minimum, be better than when they came in. Keeping it simple is key. Getting you moving through proper alignment, breathing, and control is my major philosophy toward all fitness goals.
That said, I am a former division 1 athlete, high school nationally ranked powerlifter, and Muay Thai martial art enthusiast. Once we get moving, it is time to get you back on track to take control of your life. The human body is resilient and I want you to feel like the best athlete you can be, be it running a marathon or spartan race, competing for a martial arts or Crossfit event, or as simple as doing your first pull up.
Whatever level you come in, low to high, let's work on reaching the next one.
Education
Bachelors in Secondary Education
Bachelors in Mathematics
Certifications
NASM Certified Personal Trainer, Training for Warriors Level 1 Certification, Power Plate Certification


Specialties
General Strength, Speed and agility training, Athletic Conditioning (Sport Specific), Olympic Lifting, Correctional Exercise, Post Rehabilitation, Martial Arts
Elite Trainer
Location: Wicker Park