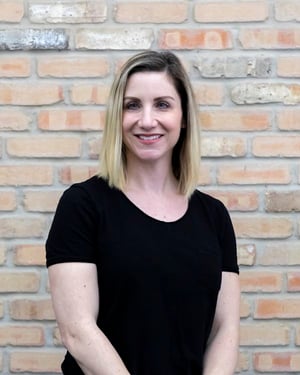 Introduction
I'm excited to be a part of the Wicker Park Athletic Club! I'm committed to living a healthy lifestyle in our active city. I believe health and wellness has many pillars. It's our daily habits for sleep, stress management, nutrition and exercise that makes us truly strong.
You are unique. Let's work together to develop your individual fitness goals. Our sessions will be challenging, they will utilize a variety of fitness equipment and they will be fun! You will understand the mechanics and benefits of each exercise and why they're being incorporated into your program. It is important that you enjoy the experience, achieve results and push beyond.
Let me help you commit to an active, healthy lifestyle now.
Education
Indiana University: BS in Accounting, Business Process Mgmt and Operations Mgmt
Certification
NASM, PTA Global, Precision Nutrition
Specialties
Strength Training, Weight Loss & Management, Flexibility, Pre & Post-natal Fitness
WPAC Personal Training Manager
Specialist Trainer
millas@chicagoathleticclubs.com
Location: Wicker Park