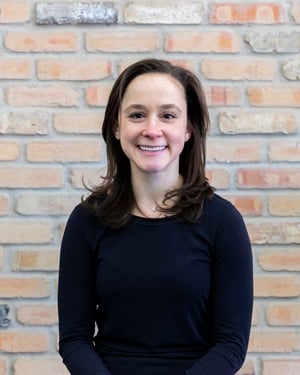 Introduction
Kaitlyn has always had a passion for health and fitness. She grew up in an active household, playing sports all year-round. In high school, she developed a love for running, which evolved from a hobby to a passion as sheI trained for her first of three marathons during college. She learned early on that fueling her body for peak performance was crucial and as her friends and family took notice, they started coming to her for fitness and nutrition advice. It was then that she realized she loves helping others achieve their goals. Fast forward to today, she wants to empower a wider range of people to reap the benefits of a healthy, active lifestyle. As a trainer, she strives to help others better themselves no matter where they are in their fitness journey. Kaitlyn want her clients to know that they are not alone in their journey and that she is here to support and guide them every step of the way.
Education
B.S. Marketing & Management – Loyola University Chicago Quinlan School of Business
Certifications
NASM Personal Trainer Group Fitness: SCW Southwest
Specialties
General Health and Fitness, Weight Loss, Marathon Training, Strength Training for Runners, Circuit Training, Strength Training, Functional Training.
Group Fitness Instructor
EXPERT Trainer
kfaist@chicagoathleitcclubs.com