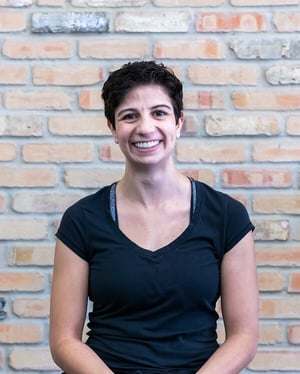 Introduction
The term I always come back to when I talk about fitness is PLAY. Why not make your time in the gym a habit to celebrate what your body can do and just play? As an actor I highly value making friends with our bodies and respecting the influence they have on how we move through the world. I always focus on finding impulses for movement by focusing on form and breath, which I have found really helps in terms of lifting more weight, finishing that last quarter mile, or powering through an intense climbing route.

I have always loved learning about the fitness and movement world and have picked up many useful tools along my journey through. I pull conditioning elements from my experience training in Muay Thai, lifting and mobility elements from rock climbing, flexibility and mobility from dance and yoga, and power and agility from tennis. It's important to me to focus on functional movement and mobility as well as resistance training to really take care of ourselves as we age. Because that's what it's all about, isn't it? Taking care of ourselves! And having fun while doing it!

If you're ready to make a change in the way you view fitness and want to learn how to prioritize your health for life, email me today!



Education
BFA in Acting, Florida State University

Certifications
NASM-PT, NASM Nutrition Coach
Specialties
Resistance Training, Circuit Training, Mobility, Nutrition

EXPERT Trainer
Location: Lincoln Square
gmoldovan@chicagoathleticclubs.com