The Golf Studio
EAC offers a state-of-the-art panoramic simulator with over 50 virtual courses. Add a PGA professional and it's the most effective way to improve your game all year round.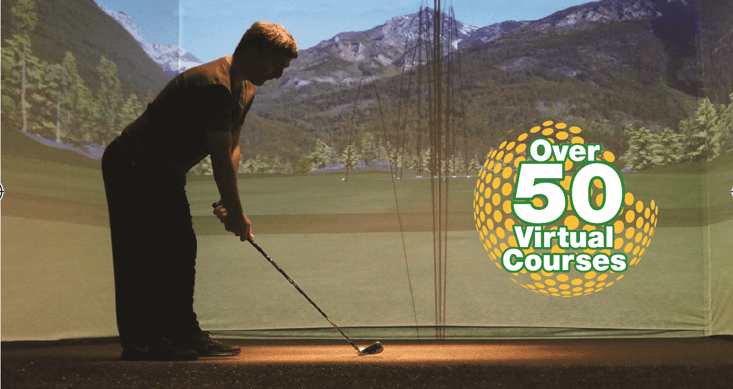 Play, Practice, Leagues, Events
The Golf Studio is the ideal place for private instruction, leagues and golf-themed parties.
Club Fitting & Equipment Services
Take advantage of our equipment consulting services to ensure your gear is as ready as you are. Don't have equipment? Don't worry! We have gear from top club makers for you to work with.
Our PGA professionals' expert guidance and innovative practice will provide you with the confidence you need to own your game
All play is professionally supervised.
Pricing
One-on-One Lessons:
$85 per hour for adult members
$110 per hour for non-member adults
$55 per hour for juniors
Extended, indoor/outdoor training programs available for adults and juniors
These programs are customizable and include other services (clubset assessment, equipment fittings, cooperation with other trainers). Please contact for more information.
Non-lesson Studio Use
Golf Studio rental: $36/hour for up to 4 people.
No additional fee for members
Members' guests pay a $15 guest fee
Non-members (not accompanied by a member) pay $25 guest fee