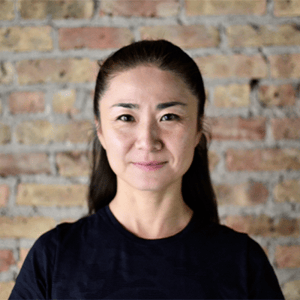 Introduction
My fitness journey brought incredible positivity to my life. I made good friends, found strength, courage, and inspiration. I have long wanted to become a personal trainer, to share the same, to be more involved in fitness, and to help others to meet their fitness goals.
I focus on building strength from the ground up by creating a strong foundation of movement quality before adding load, combining conventional and unconventional training techniques.
Mostly importantly, I want to help people exercise correctly and avoid any potential injuries.
I believe everyone can move well with strength and power.
Education
BFA - F.I.T. State University of New York, NY / BFA - Seoul, Korea
F45 Trainer , Competed in countless races, at distances of 5k to ultra-marathon, as well as triathlon, Ironman events and obstacle course races.
Certifications
NASM Certified Personal Trainer, CPR- AED
NASM Certified Nutrition Coach
NASM Virtual Coaching Specialist
FMS Certified Level 1 Coach (Functional Movement Systems)
Specialties:
Kettlebell, HIIT/Circuit training, Barbell, and Endurance running
Location: Evanston
Email: Ybae@chicagoatheticclubs.com