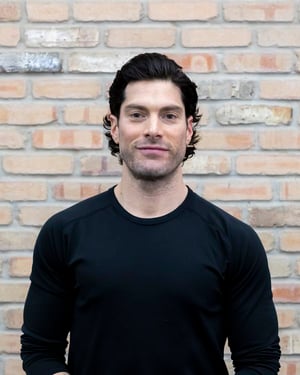 Introduction
Through education and motivation, my goal is to empower the everyday person to push past their comfort zone and towards a strong and healthy lifestyle. Everyone has it in them to become the best possible person that they can be, and I strive to make sure that each individual knows this . Whether the goal is to finish a marathon or tone up for vacation, it's my priority to make our time a life changing experience.
Education
B.S. in Business Management at Northern Illinois University
Certification
ACE Certified Personal Trainer, ACE Certified Health Coach, ACE Certified Fitness Nutrition Specialist
Specialties
Strength & Conditioning, Weight Loss, and Endurance Training
ELITE Trainer
timdavis@chicagoathleticclubs.com
Location: Lincoln Park
Testimonials
"I felt compelled to write after completing my package of training sessions with Tim Davis recently. Tim is a very professional and knowledgeable trainer who exemplifies the CAC brand well. In just 8, 60 minute sessions, I have achieved visible results that far exceed what I have achieved with past trainers. Tim always came with a game plan and made every ass-kicking minute count.
What sets Tim apart is his arsenal of creative and innovative exercises which brings an exciting and fresh perspective to an otherwise repetitive activity. There are few trainers who I see that are skilled enough to deviate away from the day-in-day-out standard approach and achieve such clear results.
I recommend Tim for anyone who is looking to make a positive impact in their physical and mental health."---Charlie R, CAC Member