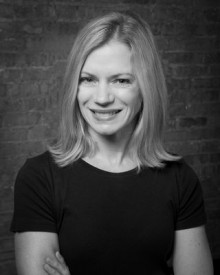 Introduction
My guiding principle as a trainer, regardless of your fitness level, is to insure that your foundation is strong and in working order. As a trainer with lower back issues and a cervical spine fusion, I am inherently aware of how important it is to have a strong core. Your core is more than just your deep, internal abs – it is everything that keeps you upright. It is spinal, hip and shoulder stability. When your core is strong, there is less risk of injury. That means freedom to move and enjoy life. If you're new to fitness (or starting again) my job is to challenge you to even greater heights and introduce you to new approaches to exercise.
Education, Experience & Credentials:
• Bachelor of Science in Theater and Dance, University of Kansas • Master of Edycation, DePaul University • Certified Personal Trainer, American College of Sports Medicine • Certified Spin Instructor & EAC Spin Instructor • Mad Dogg Spinning • CPR/AED Certified • A former dancer, current skier and proud mother of two girls!
Specialties
• Functional core stability • Strength training • Corrective exercises • Sport specific training • ACL injury post re-hab and prevention • Pre/post natal exercise • Interval training
Expert Trainer
ramona@chicagoathleticclubs.com
Location: Evanston