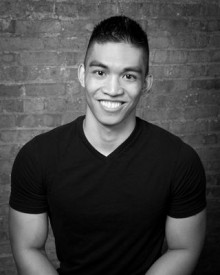 Introduction
I believe the duty of every human being should be to strive for optimal wellness - a state of complete physical, mental, and social well-being. Regular physical activity, maintaining a well-balanced diet, and living an overall healthy lifestyle is one of the best means towards fully developing our body, our mind, and our spirit.
My goals as a personal trainer are to guide my clients in developing a growing awareness of how their bodies respond to physical stressors and how to coordinate and control their physical movements through all planes of motion, encourage them to make healthy lifestyle choices outside of the gym, and build self-efficacy and a sense of empowerment as they overcome barriers and progress towards their health and fitness goals.
I develop my exercise programs to cater to the individual needs of the client. By combining a variety of safe and appropriate modalities and techniques, I ensure that they are moving efficiently while systematically challenging them with innovative and effective exercises.
Education, Experience & Credentials
B.S. in Kinesiology, University of Illinois at Urbana-Champaign
Certifications
ACE-CPT, NASM-CPT, NASM Mixed Martial Arts Conditioning Specialist
Specialties
General Fitness and Conditioning, Functional Training, Circuit Training, Core Strengthening, Combat Specific Conditioning
Specialist Trainer
mmirano@chicagoathleticclubs.com
Location: Evanston