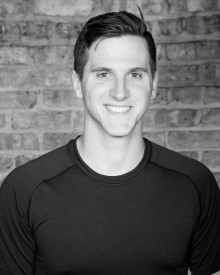 Introduction
Before my endless pursuit of health and wellness began I fancied myself an artist; until I suffered a bilateral wrist injury in 2009. I lost the ability to paint, sketch, work and even tie my shoes. This momentary loss of my hands changed my life and the human body became my canvas. I'm now a firm believer that the only REAL cure is strength through movement.
I graduated from The National Personal Training Institute in 2010 with the belief that I wasn't simply going to be a Personal Trainer, but an educator as well. I've studied multiple training disciplines in my journey thus far, which include: general weight loss, rehabilitative exercise (specializing in wrist mobility and strength), Powerlifting, Olympic Weightlifting, CrossFit, Kettlebell Sport, Kettlebell Juggling, ViPR training, Indian Club and Mace training, and bodyweight training. I bring this conglomerate of experience to the table to create evolving, cohesive programs with health and vitality in mind and promote an all around happier, healthier lifestyle.
My philosophy: To always strive for better quality of movement over the quantity of exercise. Move well, live well.
Certification
Certified Personal Trainer through The National Personal Training Institute (NPTI), International Kettlebell and Fitness Federation (IKFF), Certified Kettlebell Instructor, USA Weightlifting (USAW) Level 1 Coach.
Expert Trainer

Location: Lakeview