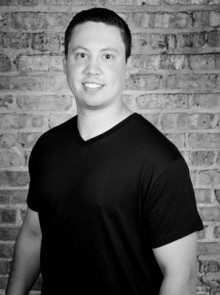 Introduction
I believe the whole body should be functional, not just parts. I strive to achieve functionality of the whole body with each client. Small short-term fitness goals with great concentration will allow you to achieve your ultimate long term fitness goal. I strive to provide programs that are both challenging and rewarding. I will instill confidence and discipline with each and every client.
Education, Experience & Credentials
Concordia University of Chicago: B.S. Management and Marketing, Played 4 years of college baseball, Former Assistant Strength and Conditioning Coach; University of Chicago
Certification
National Personal Training Institute (NPTI), KBC Level I Kettlebell
Specialties
All Fitness Levels, Weight Loss, Sport Specific, General Strength Training and Endurance, Functional Training.
Specialist Trainer
brandon@westloopathleticclub.com
Location: West Loop, Lincoln Park