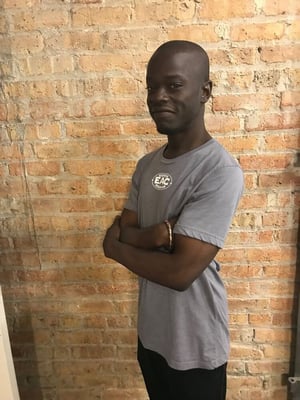 Born and raised in the Rogers/Edge area, Mr. Logwood's initial commitment to yoga helped him appreciate the ability of the body to heal itself when properly aligned. Now through massage therapy Taj is able to share this gift with others.
While training at John A. Logan College he had the opportunity to work extensively with the SIU Track and Field team, including the trainers, and 4x Olympian Coach Connie Price-Smith. Hopefully, the guests and members at EAC are able to appreciate and take advantage of this type of experience.
Taj's style of massage could be described as having elements of the Lomi Lomi, Thai, and Ayurvedic systems...or as some say, "a custom Taj massage". Some of his inclusive techniques are Sports Massage, Deep Tissue/Pressure, and relaxing Swedish.
EAC Massage Therapist
Available times:
Monday through Friday, Sunday 9:00am-2:00pm