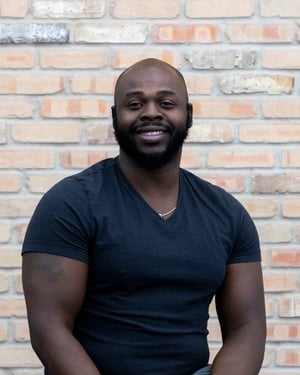 Introduction
Steven Evans is an Aerobics and Fitness Association of America-certified personal trainer and fitness professional. Steven coaches in both private and group settings. He is a veteran practical self-defense and martial arts instructor as well, Steven specializes in crafting unique programs based on clients' individual fitness goals and in creating customized social networking affinity groups that provide extra motivation.
Having worked in the fitness industry for nearly a decade and a half, Steven enjoys coaching a diverse clientele ranging from busy professionals with limited time; clients that have variety of physical ailments; Brides and Grooms to-be preparing for their big day; as well as clients who consider themselves "allergic" to exercise. Steven's motto is, "We should laugh during our workouts," a philosophy that inspires him to create exercises that are both fun and effective and is one of the reasons he has had enduring success helping his clients achieve their goals. Often serving as a mentor to new fitness personnel teaching other trainers how to help their clients achieve their goals quickly and safely; he has become known for his ability to motivate clients to achieve increasingly higher levels of performance.
His supportive, yet focused approach has assisted many of his clients in achieving weight-loss, improving fitness levels, increasing their self-esteem and embarking on healthier lifestyles.
Certifications
AFAA Certified Personal Trainer
Specialties
Black Belt Martial Artist/Trainer
Strength Coach
Elite Trainer
sevans@chicagoathleticclubs.com

Location: Bucktown