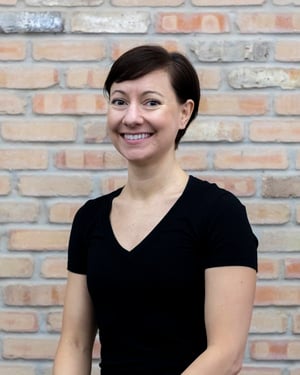 Introduction:
Hey, I'm Stephanie! I'm seriously passionate about health and wellness and I can't wait to work with you.
I started working as a personal trainer almost ten years ago and I like to joke that I thought I'd be saving lives one push up at a time. I imagined every client would work out and lose weight – that simple! But I quickly realized that nutrition was a major obstacle in the way of my clients' weight loss success and decided to pursue a career in dietetics.
I graduated from UIC with my Master's Degree in Nutrition Science in 2015 and I'm a practicing Registered Dietitian Nutritionist. I love combining my knowledge of fitness and nutrition to help clients achieve their goals. As a personal trainer I like to get my clients sweating with functional workouts focused on total body strength and mobility. As a dietitian I concentrate on motivational and behavior change techniques to achieve sustainable long term results.
If you're still reading this you're obviously interested in making your health a priority. Stop worrying about all the reasons you "can't" lose weight or why you "won't" be successful. Now's the time to take the first step - shoot me an e-mail and let's get started TODAY!
Education, Experiences & Credentials:
Masters of Science in Nutrition, UIC
Certification:
NASM Certified Personal Trainer
Elite Trainer and Registered Dietician
Sfiorentino@chicagoathleticclubs.com