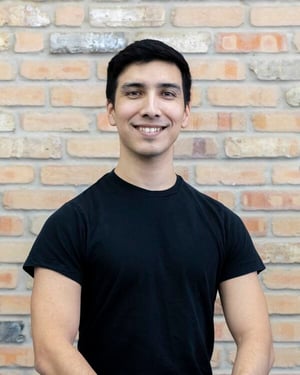 Introduction
Want to know the secret to success? Consistency.
Getting my degree in Physics was an incredible challenge, but even more challenging, was the journey of becoming a professional Ballet dancer. It required a lot of hard work, perseverance, and most of all, consistency. Throughout this journey, I began to fall in love with the human body. I loved watching myself become stronger, more flexible, and more capable. The dedication and hard work paid off. I have danced with Minnesota Ballet, and the Nevada Ballet Theatre where I had the chance to perform works of many famous choreographers and in a joint show with Cirque du Soleil!
As my client, the one thing I can provide you is undying motivation, enthusiasm, and my 110% focus on your goals. I will make sure we laugh, but I also want you to work for those great moments. We will focus on form, full body function and strength, and making sure you feel good. I want you to be confident, happy, and have FUN! Above all else, I want to make sure we reach your goals. The only thing you should be concerned with is how good you'll feel after you work out with me.
My mission in life is to make sure everyone around me reaches their fullest potential. The most powerful structures in this world have a solid foundation. As my trainee we will focus on building up your foundation, then we will take you higher than you ever thought possible, as I help you achieve some of those milestones you've always wanted to achieve. We will make it possible so that you learn to master your body in relation to weights, complex movement, and full ranges of motion. Most of all, I will help us work towards bigger goals down the line, because as we all know, nothing worth achieving comes easily or quickly.


Education
B.S. Physics
Certifications
NASM-CPT, L1 Animal Flow
Specialties
Intro to Weight Training, Strength and Conditioning, Flexibility/Mobility, Core, Functional Training, General Health & Fitness, Lifestyle, Athletic Improvement
Expert Trainer
Bucktown