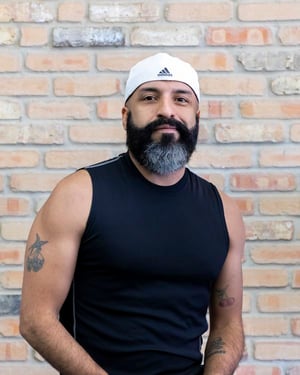 Rico's natural coaching ability helps him to help others. His enthusiasm can be heard whether he is using a microphone or projecting his voice across the room. He is passionate about helping others to achieve results. As a certified RRCA running coach, Rico has helped both novice and experienced runners meet their finish line goals. His personal training and group fitness experience allow him to bring the same amount of energy, to his studio cycle, HIIT, and, Hardcore classes.

His desire to see others thrive has allowed him to be effective in behavior change and getting folks to see the bigger picture.

In his spare time, you can find Rico taking his own fitness to the next level by participating in marathons, triathlons, and other fitness classes throughout Chicagoland. When he is not working on his fitness goals, you'll find him cozy up on the couch knitting, with one or all of his three dogs, with a parrot or two in the background.