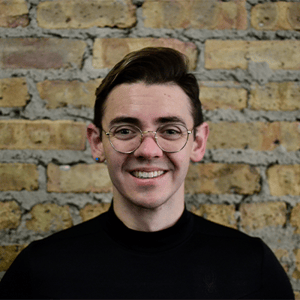 Introduction
Hello! My name is Nicholas, and I am a personal trainer here at LSAC. I have 9 years of coaching and swim instruction experience. It is my hope that with this coaching experience and the knowledge I gained to be a personal trainer that I will be able to guide individuals on a journey of physical self-improvement in a safe and controlled environment. I'll be sure to help you with form as well as make sure that you are appropriately pushing yourself so that you can meet and exceed your goals.

Fitness has been a part of my life since the 6th grade when I started running track and cross country and continued to be a part of my life as I made it into high school and became a competitive swimmer and diver all through Highschool and for a short time even in college. This helped me get my first job as a swimming and diving coach where I helped my team prepare their bodies for competition through practice in the water and exercise on the land to make sure they were in the best physical state they could be in for competition. What really got me started with personal training specifically though was when I started personal training at the CAC clubs.
Quickly I started to realize both the emotional and physical benefits of regular exercise and I can't wait to pass on these benefits to others.
Education
Dual B.A. in Anthropology, political science, classics, MA in linguistics
Certifications
NASM Certified Personal Trainer
Specialties:
HIIT, Jump Rope, Resistance Training, Nutrition, weight loss (currently working on NASM Weight loss specialist cert)

Location: Lakeview and Lincoln Square
Hometown: Bourbonnais
Email: nbrandt@chicagoatheticclubs.com