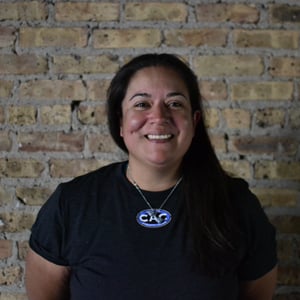 Introduction

My name is Nancy and I fell in love with fitness because I have played sports my whole life. I became a mom and worked on my own journey into feeling strong and "myself" again. That's when I discovered Les Mills. Fast forward to 8 years later and I love what I do everyday!
Education:
University of Illinois Urbana-Champaign

Specialties:
Pre/Post Natal, Mobility and Tissue Work, and Strength
Certifications
ACE PT cert, Pre/post natal, ACE group ex cert., 6 Les Mills, and Schwinn spin.
Location
Lincoln Park and Lakeview
Elite Trainer
nbolek@chicagoathleticclubs.com