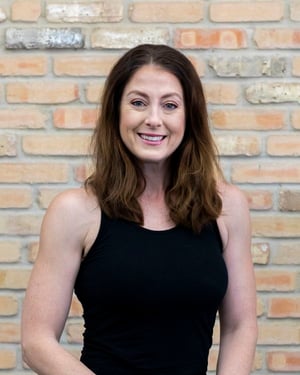 Introduction
The reason I became a personal trainer is that my passion is fitness. Even when I am not working, if I have down time you will more than likely find me in the gym…
Over the past decades, I have sampled just about every class and workout style that there is. I have run a half marathon, competed in a mini tri, and it feels like everything in between. My fitness journey has seen me deal with the weight ups and downs from three pregnancies, and the transformation from being a cardio junkie to an avid weight lifter.
As a personal trainer here at LPAC, every single day I am excited to be able to combine my passion for fitness with my love of helping people. I strive to personalize my sessions so that they are structured specifically to help my clients reach their potential.
Whether the goal is getting stronger, losing weight, toning up, or another specific goal, I look forward to the challenge of helping you achieve it!
Certifications
NASM (National Association of Sports Medicine) Certified Personal Trainer
Specialties
Strength Training, Weight Loss, Functional Training, and General Fitness
EliteTrainer
mharris@chicagoathleticclubs.com